A Psychologist's Guide to Stress-Free Celebrations
By: Kristen Lipari, Ph.D. | November 17, 2023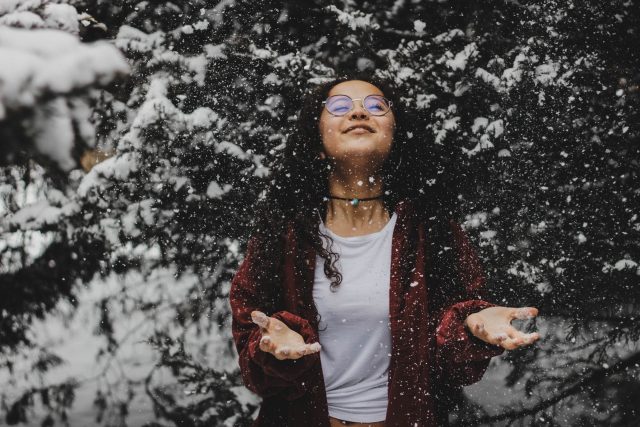 How to Honor Your Values and Boundaries this Holiday Season
The holiday season often brings a whirlwind of activities, social gatherings, and family events. While it can be a joyous time, it can also be overwhelming, which can exacerbate stress and anxiety. As a psychologist who practices from an action-oriented, Cognitive Behavioral Therapy (CBT) approach, I understand the importance of honoring your values and boundaries during the holidays. It's essential to prioritize your mental and emotional well-being amidst the festive chaos.
This article offers an easy-to-remember guide to help you navigate the holiday season with grace and authenticity. Just remember the 3 C's:
Cope with Overwhelm
Confidently Say "No"
Create Meaningful Traditions
Cope with Overwhelm
When you feel overwhelmed, address it actively rather than ignore how you're feeling. It might seem impossible to use coping strategies with so many people around, but there are creative solutions for Surviving This Holiday Season. For example, give yourself permission to take short breaks from family and friends at gatherings, find a quiet place to practice mindful breathing, step outside for fresh air, or take a short walk to ground yourself. These small steps can help you feel less overwhelmed and keep you from becoming irritable and anxious.
Confidently Say 'No'
During the holiday season there is no shortage of events and get-togethers. Just because they're happening, doesn't mean you need to attend! It's important to know that you can assertively decline an invitation and still be respectful. First, acknowledge the invitation and express your gratitude. Then, be honest about your limitations. For example, say: "I truly appreciate the invitation, but I have other commitments that day" or "I need some downtime to rest and recharge this weekend. Are you free to get together after New Years?" Practice your response beforehand if you find it challenging to decline invitations. Rehearsing your response will help you feel more confident and Have the Courage To Say No. When practiced over time, you will find it easier to maintain your boundaries without feeling guilty.
Remember, saying 'no' is not a rejection; it's an act of self-care and self-respect. The more you do it, the easier it gets!
Create Meaningful Holiday Traditions
The holiday season is full of societal pressures and family expectations. It is important to consider what is best for you, and devise holiday traditions that align with your values and bring genuine joy to you and your loved ones. If you are Coping with Loss During the Holidays, you may find it helpful to create new traditions or rituals that accommodate your current situation. Sit down with your family and discuss what truly matters to each of you during the holiday season. Prioritize activities that make you feel connected and joyful.
The holiday season is an opportunity to celebrate gratitude, and connection. It shouldn't be marked by self-sacrifice and burn out! When you choose realistic coping strategies, set healthy boundaries, and honor your values, you can navigate the festivities with authenticity and peace of mind.
If you're finding it difficult to access coping strategies, if you feel overwhelmed or if you've noticed an increase in anxiety and depression symptoms, give yourself the gift of therapy this season.
Engage with a San Diego Psychologist who is well versed in families and relationships and stress and relaxation to help you prepare for the holidays. Your therapist will help you develop strategies to learn How to Deal with Your (difficult) Family this Holiday Season and find Mindfulness for Holiday Stress so you can enjoy relaxation and quality time with your loved ones.
Contact Us today to learn How Therapy Works and What to Expect and to schedule an appointment with a member of our talented team. I wish you, and your loved ones peace and enjoyment this holiday season.
Photo by Andi Rieger on Unsplash