Surviving This Holiday Season
By: Kamaljit "Sonya" Virdi, Ph.D. | November 5, 2021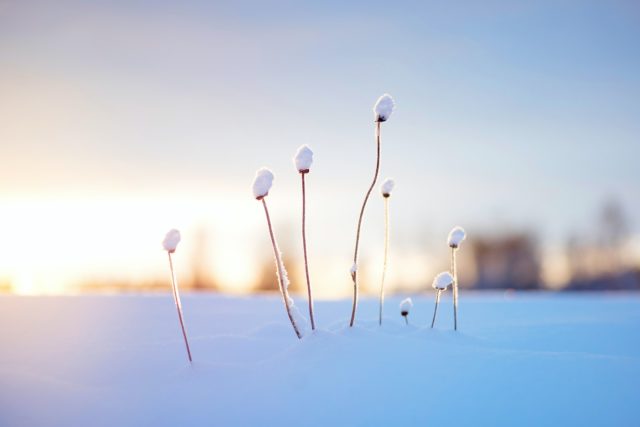 The end-of-the-year holidays are meant to be a time of joy and togetherness. For some of us, it may be the first time seeing extended family and celebrating the holidays with others since the coronavirus pandemic. During this time popular movies, ads, and TV shows depict the holidays as a magical time where friends and family gather, share a meal, engage in traditional activities, and exchange gifts. This picture of the holidays doesn't always match everyone's experience. And this year in particular the gap between the expectation and the reality may be amplified.
People's experience has varied during the coronavirus pandemic; some experienced financial hardship while others exceeded their financial savings goals, some lost loved ones while others did not, some got into the best shape of their life while others struggled with meeting fitness goals or gained weight, and some reprioritized the life and work goals while others feel more stuck than ever. Depending on your experience, you may feel self-conscious during the holidays.
Below are some tips to survive this holiday season:
Self-compassion
Acknowledge that you may still be impacted by the coronavirus pandemic and that It's Okay Not to Be Okay. To nurture compassion for ourselves we must first recognize that we are hurt or feel pain. If you are experiencing distress or the effects of traumatic grief in the pandemic-era, know that you are not alone. For many, it has been a difficult year that presented new hardships that will take time to overcome. Think about what provides you with comfort and treat yourself the way you would treat someone else. Now more so than ever it's important to Be Patient with Ourselves in a Changing World. All these suggestions come from Kristin Neff's research on self-compassion, which sheds light on the positive impact that it can have on health and well-being.
Vulnerability
Be open to share about your challenges with friends and family with whom you trust if you haven't already. Sometimes it can be tempting to keep everything to yourself and pretend that everything is fine. This may end up hurting you because you may miss out an opportunity to feel heard and connected to others. You may also find that sharing can take some pressure off you, such as not feeling pressure to overspend on gifts.
Combatting Loneliness
Be aware that you may feel lonely this time of year, whether it was a recent breakup or difficult relationships with friends and family. While last year there was no real pressure to be around others, this year you may feel self-conscious about being alone. Rather than focusing your energy on what you don't have, spend more time doing things you enjoy. Set aside time to read daily, cook a new meal, learn a new instrument or language, or discover a new hobby you have always wanted to do. When you feel limited in how much you can connect with others, be sure to connect with yourself. If your friends are unavailable during the holidays, be flexible and see if you can spend time with them on another day. Remember that the holidays are more of a season than a day. If you want to participate in them, do so on your own terms.
Awareness of Others
Be mindful that others may have experienced more challenges than you in the last year and a half. The holidays can bring up competition and comparison among friends and family and bring out the worst in people. If you are doing particularly well this year, be aware of how much energy you spend talking about it and how that may impact others. Instead focus on gratitude for being able to spend time together rather than personal achievements. It may even be helpful to suggest having price limits on gifts to take pressure off others.
These challenging times may call for additional support, particularly during the holiday season. If you feel that you would benefit from professional therapy from a San Diego Psychologist, Therapy Changes is here to help. Your strength is knowing that you don't have to go it alone and that support, and guidance can help you navigate through these unprecedented and difficult times.
Whatever your holiday plans are this year, I wish you a happy and healthy season filled with compassion for yourself and others!
Photo by Andrea Windolph on Unsplash