Grieving the loss of a loved one is one of the most profound, significant and emotionally intense experiences in life. Each grief journey is as unique as each one of us, and no two journeys are the same. Despite the fact that loss is a universal experience, the grieving process can oftentimes feel isolating and lonely. You may find it helpful to process your loss and associated trauma with a qualified therapist at Therapy Changes.
If you are grieving, your Therapy Changes psychologist will help you: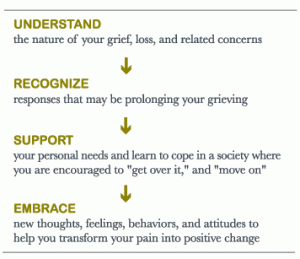 The resources below will help you recognize that you are not alone in your grief:
For more valuable information, please visit our Blog for Better Living on the topic of Grief.