Mindfulness for Holiday Stress
By: Jen McWaters, Psy.D. | October 21, 2022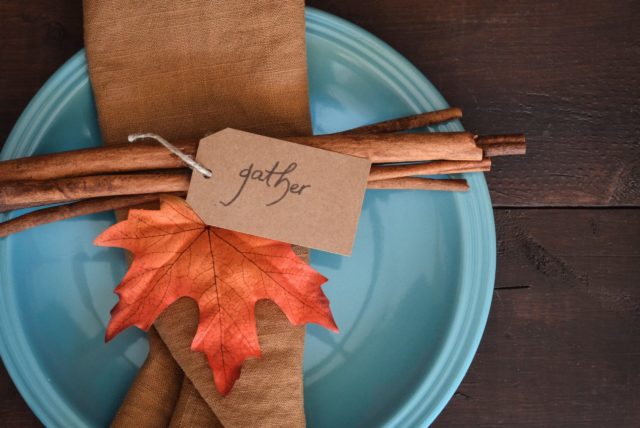 It's almost holiday season! This statement might elicit excitement, joy, as well as other emotions such as dread, stress, or a combination of these, and other feelings. The holidays raise mixed emotions, and for many of us, stress is an expected component of this time of year. Between holiday travel, possible inclement weather, gift buying, family gatherings, school closure, cold & flu season…phew, it's no wonder that we are stressed out!
To cope with holiday stress, I encourage you to make an effort this season to stay in the moment by being mindful. Being mindful is one of the best ways to mitigate stress and reclaim a sense of peace, even when chaos surrounds us.
What is Mindfulness?
Mindfulness is a skill that needs to be practiced regularly to be beneficial. Being mindful is commonly defined as being aware of the present moment by paying attention intentionally and without judgment. Mindfulness, when practiced regularly, provides a whole host of physical and mental health benefits.
Mindfulness and other integrated techniques resources are available on the Therapy Changes resources page and several articles have been written on this topic on our Blog for Healthy Living. Although this is a topic you may be familiar with, we all benefit from constant reminders about the importance of engaging in life fully and being mindful in our actions. These practices are not readily reinforced or encouraged in our modern culture.
Use the mindfulness strategies below to help manage stress during the holidays:
1. Respond, rather than react in stressful moments, especially when it comes to interpersonal conflict or difficult family dynamics
2. Find moments of joy, be grateful , and make meaningful connections, even in the midst of stress, loneliness, or sadness if the holidays hold painful memories
3. Take steps to reduce your stress and improve sleep, which can positively impact your health and boost your immune system, thus protecting you from illness
4. Eat to feel good, enjoy your food and be mindful, to reduce the risk of overeating
5. Take time to rest to maintain a healthy emotional balance and have reserves to cope with the stressors of the holiday season
How to Practice Mindfulness
I have found that one of the best ways to be consistent with mindfulness practices is to establish a regular daily habit, such as using a mindfulness app or incorporate a "mindful moment" into your routine in the morning and/or before bed.
Guided meditations are a great, easy way to get started and learn meditation fundamentals. Some popular meditation apps that I often recommend to clients include Calm, Headspace, and Insight Timer. Once you have the basics down, it becomes second nature to use mindfulness skills in the daily moments when you need it most.
I hope that these tools will help you enter the holiday season with more confidence and less stress. If you need more support during this time of year, the professional San Diego Psychologists at Therapy Changes are available to help support and guide you through the difficult times. Contact us to meet with a member of our talented team and start your therapy journey today.
Photo by Debby Hudson on Unsplash