Coping with COVID for the Long Haul
By: Lisa Card Strong, Ph.D. | November 13, 2020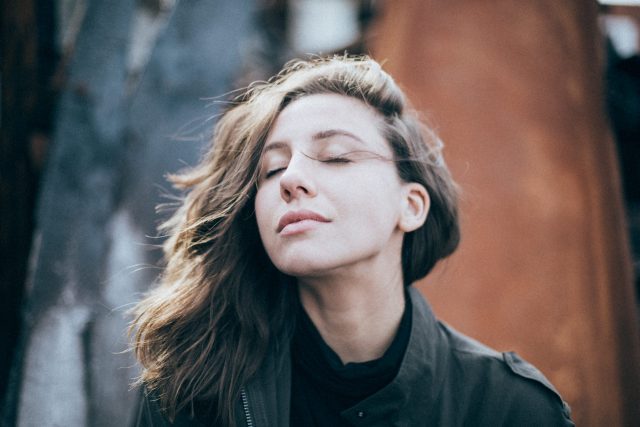 2020 has been a challenging year. COVID-19 disrupted our work and relationships. We found it both challenging and breathtaking for our close relationships with significant others, with extended family, and with our children in coping with unexpected disruptions to life as we used to know it. Some of us experienced financial upheaval or illness. The homelife, work, and recreation we knew changed for many months longer than we expected. Distance learning educated our children with varying levels of success with an unknown reality as to how this will play out in their futures. Others of us saw radical shifts in our workplaces with less contact with co-workers, friends, extended family, and stressed employers. The social disconnection people have felt is palpable.
Sigh . . . pause . . . breathe
This hasn't been easy, but we will get through it. Life just turned in an unexpected direction. Someone once said to me "life begins at the end of your comfort zone." The year 2020 represented the end of my comfort zone. This wasn't a land I wanted to wander around.
Reality spoke and I had choices to make. Sigh. Breathe.
March 2020 marked the month in which moving forward with my plans for the year did not match my reality anymore. Sigh. Breathe.
I did not attend my daughter's college graduation in person, nor did she. A virtual graduation. Sigh. Breathe.
I didn't go on the vacation I planned and fantasized about. Sigh. Breathe.
I didn't even see elderly extended family very often due to concerns with risk factors for COVID-19. Sigh. Breathe.
I am not alone; we are all in this together. I realized, however, that I could make the choice not to hang out in my fantasies of the future and feel sad, angry and disappointed long after it degraded my sense of well-being. Rather, I could choose to move forward toward accepting our world.
A Life Revised
I fell back on the old "friends" I know as Wise Mind, Radical Acceptance, and Gratitude to cope. Consciously, I struggled with this, although I found the year painfully transformative. No longer fulfilling, I left a job of 7 years that drained me. I shifted back to private practice work that dramatically increased my life satisfaction. COVID-19 helped me readjust and realign what was out of alignment in my own life. COVID-19 presented itself as a dark-cloaked threat to myself, family, and friends that spurred me to live in the moment and reconnect with my dreams. Strange, isn't it? It certainly clarified my values and the importance of living the life I care about right now.
I found comfort with the concept of Wise Mind. Wise Mind combines our Rational and Emotional Mind. Rational Mind represents the logical focused part of our brain. Emotion Mind is reactive and emotionally based. If you live in Rational Mind a human being becomes robotic and disconnected. If you live in Emotion Mind, it's typically like living on a roller coaster ride since emotions naturally fluctuate. Wise Mind represents the overlapping of Rational Mind and Emotion Mind where we tap into a balanced perspective, integrating our logic and emotions, allowing us to make pragmatic balanced decisions based on facts and emotions. Learning to live in Wise Mind takes effort and practice.
Breathe
I started practicing Mindfulness exercises more often. They helped connect me to what truly exists in this world — not in my fantasy world nor in my sadness about losses — but by what exists now, today. I placed no focus on the past or worry about the future. I focused on now. Right now.
Radical Acceptance
I let go of fighting the reality of COVID-19, and I met up with Radical Acceptance, defined as what happens when you stop fighting reality, stop throwing tantrums because reality isn't the way you want it, and you let go of bitterness.
Once I accepted this COVID-19 reality, it changed the way I approached my world and how I felt going forward.
It changed my choices
I felt more empowered
I accepted that another year or longer may go by before significant disruptions to our lives resolve
More people may die from COVID-19
I need to wear a mask
I accepted it as unlikely that I will see my son graduate from high school in a traditional graduation ceremony in 2021
I accepted it as unlikely that I will see elderly family members who live in another region of the US for another year
I have revised my life through Radical Acceptance. Things could be worse. It's true, some people died. I know yet more people may die still. A family member died from the contagion of tuberculosis long before I was born, yet our family remembers him still. We will get through this. And, who knew that technology would allow for children to attend school online and for work to occur from home for so many people? I do not suggest these as ideals but accept them as unexpected and transformative.
Three Positives
Every day I write down three blessings or positive things to keep me focused on what really matters in my life. I practice Mindfulness daily. This eases the transition to this fork in the road against which I revolted. Life will evolve into something different while I hope for some silver linings to this unexpected dark cloud.
A New Season
I am thankful for this past year. The sequence of these events, including COVID-19, pushed me to shift to living the life I truly desired. The rest will all pass. Seasons exist in our lives, and it seems as if we are moving into a new one now. Make the trip worth it.
Photo by Eli DeFaria on Unsplash