Therapy Changes Welcomes Dr. Shanni Tal
By: Shanni Tal, Psy.D. | September 22, 2023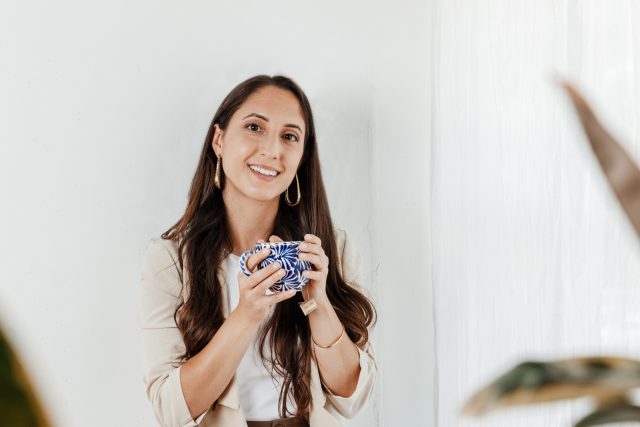 I am very excited to join the Therapy Changes team and work alongside such caring, thoughtful, and professional therapists! I place a high value on creating meaningful connections, which has guided my journey to become a psychologist. My passion to help others learn more about themselves, cultivate tools to navigate life's most difficult transitions, and improve overall quality of life has inspired me to show up for my clients with real help and authentic support each and every day.
When we reach a point in our lives when we feel stuck or overwhelmed by our circumstances, we can feel lost and alone. In these times, finding the right kind of support and guidance can be a real challenge. At Therapy Changes, we are committed to providing focused guidance when you need it most – when going it alone can feel overwhelming and hopeless.
You've made the choice to prioritize yourself and your well-being, which is why you've reached out and landed on my blog article. I honor the courage it takes to reach out, and I'm glad you're here.
Now that you've taken the first step, it's important to find the right therapist for you. I invite you to explore this article to help determine if my style and approach to therapy is what you're looking for in a therapist.
My Philosophy & Approach
As a first-generation college graduate, born to first-generation immigrant parents, I am passionate about supporting others who come from diverse backgrounds including first or second-generation individuals and students, members of the LGBTQIA+ community, healthcare workers, first responders, and military members. I seek to understand each client's unique story and recognize that you are the expert of your own life experiences. I believe that each person holds a unique set of values, and that it is important to honor those values.
My areas of specialty are working with:
Anxiety
Grief & loss
Guilt & shame
Imposter syndrome/People pleasing tendencies
Life transitions, stress, and change
Pelvic pain management
Trauma
I earned my Psy.D. in Clinical Psychology from Alliant International University in San Diego. I completed an APA-accredited predoctoral internship at the VA Loma Linda Healthcare Systems. During my post-doctoral experience, I worked with active-duty military members with pelvic pain disorders or trauma (i.e., sexual, reproductive), where I developed a passion for working with parents during the perinatal period (i.e., prenatal, pregnancy and postpartum). Throughout my clinical experiences, I've helped clients in multiple San Diego-based residential and outpatient treatment settings, where I regularly collaborated with multi-disciplinary treatment teams (e.g., OBGYNs, psychiatrists, pelvic floor physical therapists, physicians) to provide whole-person care to clients.
What You Can Expect From Therapy With Me
I have a warm and understanding approach to therapy and provide a safe environment for my clients. In our work together you can express your inner-most thoughts and feelings without judgment. We will work collaboratively toward your goals and develop creative strategies together that are best suited for you.
My approach to health and wellness is integrative and holistic, which means that we address all aspects of your physical, mental, emotional, and spiritual health, emphasizing the mind-body connection.
I apply skills from multiple evidence-based approaches to tailor treatment to each client's individual needs. I predominately utilize Acceptance and Commitment Therapy (ACT) techniques, which is based on Cognitive Behavioral Therapy (CBT) principles that focuses on how to reduce avoidance of difficult thoughts and feelings to build a life around what you value most. I strive to help clients feel empowered by their own abilities and develop confidence in their inner strength. During our sessions I will sprinkle in humor, as I believe in the power of balancing depth with a little bit of levity.
If you're interested in learning more about How Therapy Works and What To Expect and to schedule an appointment with me, please Contact Us today. I know it's not always easy to reach out, and I honor the courage and strength it takes to do so. At Therapy Changes, you will feel supported, safe, and accepted in your therapy experience. I look forward to connecting with you!