Therapy Changes Welcomes Dr. Sheila Allameh
By: Sheila Allameh, Psy.D. | July 28, 2023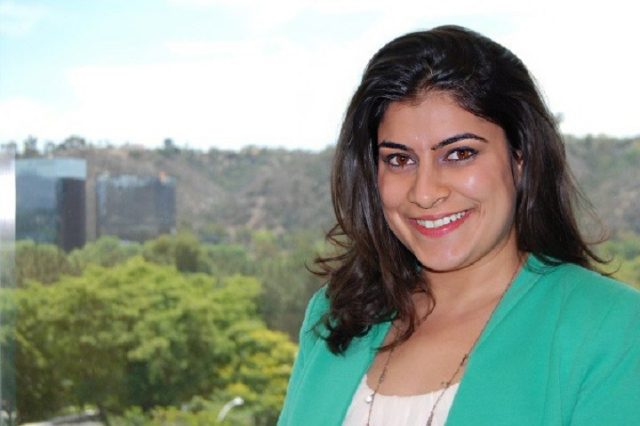 What an honor it is to be welcomed to the Therapy Changes family! I am delighted to join such a talented team and share a strong commitment to help others live authentic lives as they strive to reach their full potential.
My interest in psychology began in high school, shortly after my grandfather was diagnosed with Alzheimer's disease. I recall many conversations with my grandmother about his illness and the impact on their marriage while sitting in the kitchen cooking. It was then that I truly discovered my passion and learned the benefit of listening to another person's pain, sharing their fears, and hearing their deepest thoughts and wishes. While I could not reverse his diagnosis, the connection, compassion, kindness, and support that came from it became the core values in my work with clients.
My philosophy
I believe that our choices matter, and that pain doesn't have to go to waste. Pain that is not transformed will be transmitted. I help my clients create their future by focusing on what they can do in the present using a skills-based approach to treatment. I not only teach skills to improve communication and manage stressors, but I also help clients find their authentic self through compassion and curiosity.
I believe psychotherapy requires an interdisciplinary approach that examines the interconnection between biology, psychology, and socio-environmental factors. While I predominantly utilize Cognitive Behavior Therapy (CBT), I am trained in existential therapy, positive psychology, and other cognitive and behavior therapy approaches. My specialties include working with adults through difficult life transitions including career or employment changes, strained relationships, pain management, anxiety, and mood disorders.
What you can expect from therapy with me
It's not always easy to reach out for help, and I honor the courage it takes to do so. The relationship between you and your therapist is one of the biggest predictors of success in therapy. The relationship must be cultivated through openness and honest communication. You deserve to feel comfortable, safe, and heard in therapy. I focus on the "here-and-now" and invite feedback about what's helpful, and what isn't serving you as well.
I am committed to improving the lives of others and I am grateful that my purpose and my passion led me to pursue a career in psychology. In therapy, I focus on the following key areas: a) challenge negative thought patterns; b) engage in pro-social behaviors; and c) regulate emotional states. By targeting these treatment areas, I help individuals in therapy initiate change and foster self-improvement. I also offer a strong focus on connecting the mind and physical body to promote healing and restore balance.
I view therapy as a collaborative process in which we will work together to establish goals, identify your strengths and challenges, acquire skills, and improve your quality of life.
If you are interested in learning more about therapy, and how it can help, read How Therapy Works and What to Expect. I invite you to Contact Us today and schedule an introductory meeting. I consider it both a privilege and a pleasure to work with you, and I look forward to meeting you soon!