Therapy Changes Welcomes Dr. Ashley Malooly
By: Ashley Malooly, Ph.D. | May 26, 2023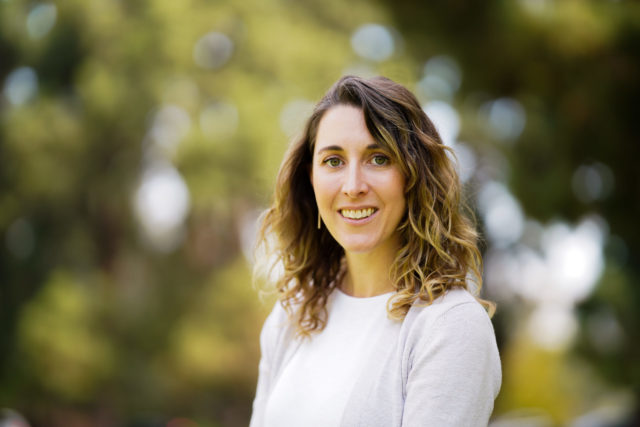 I am so excited to join the Therapy Changes family! My passion is helping clients live full, meaningful lives and feel empowered when faced with difficult life challenges. If you are considering therapy, you may feel overwhelmed, sad, anxious, or stressed. You are tired of feeling the way you do and are ready to start feeling more like yourself again. Therapy is a safe space where you can share your thoughts and feelings openly. My goal is to provide you with the support and guidance you need to find solutions to your problems and make positive changes in your life.
As you engage in therapy you will start to notice an improvement in your mood and overall wellbeing. Therapy is a process, and sustainable change takes time. I will be here to help you recognize all the little steps you are taking in the right direction.
I provide professional therapy to adults with stress and anxiety to learn how to cope with life stressors and be more resilient. My areas of specialty are working with:
Mood and anxiety-related concerns
Obsessive-compulsive disorder (OCD)
Significant or difficult life transitions and changes
Effective and assertive communication
My philosophy and approach
I believe that working effectively with your feelings is the most important skill necessary to live the life you want. During my graduate training at the University of Miami, I learned that when we become more aware of our emotions, without being overwhelmed by them, we can think and behave more flexibly. I view therapy as an opportunity to better understand your emotions and learn how to manage and express your feelings in healthy ways.
When I've encountered difficult life transitions and changes, I've relied on emotional regulation skills to adapt and cope. In therapy, I teach these skills to my clients so they can be resilient and successfully navigate life's challenges.
What you can expect from therapy with me
I believe in using therapeutic approaches that work for me and have also been found to be effective for my clients. My primary therapeutic approach is Cognitive-Behavioral Therapy (CBT), which is described as "therapy that works" because it's practical, straightforward, and effective. I also have training in specialized CBT approaches such as Exposure and Response Prevention (ERP) for obsessive-compulsive disorder (OCD), and exposure therapies for social anxiety, generalized anxiety, and panic disorder.
In therapy, I work collaboratively with my clients to identify patterns of thinking and behaviors that hold them back. Together, we work to establish healthier, more flexible patterns that promote wellness. Throughout our work together you will learn to be aware of your emotional triggers, identify the source of your feelings, modify unhelpful or self-limiting beliefs, break cycles of avoidance, and increase engagement in high-valued activities.
Because I value flexibility, I also infuse ideas and skills from related therapeutic approaches, such as Acceptance and Commitment Therapy (ACT) and Dialectical Behavioral Therapy (DBT). I use ACT to help clients clarify their values, unhook from unhelpful thoughts and feelings, and do more of what matters. Skills from DBT help clients tolerate and regulate strong emotions, communicate more effectively, and cultivate a perspective of wisdom. Both approaches include mindfulness, which is the practice of being present in the moment and paying attention to your thoughts, feelings, and bodily responses without judgement.
What I expect from clients
I value a collaborative and authentic relationship with my clients. I believe that YOU are the expert of your own life, and value your unique experience, knowledge, and sense of what works and what doesn't work for you. I encourage my clients to take an active role in therapy. You will be challenged to clarify what is important to you, set meaningful goals, practice new skills, and provide feedback.
To get the most out of therapy, be open, be willing to try new things, and be ready to grow.
Conclusion
I honor every opportunity to accompany a client on their personalized journey to live a fulfilled and meaningful life. I hope to provide you with a compassionate and safe space to explore your thoughts and feelings, cultivate healthy and flexible responses to challenges and take steps to improve overall wellness. I look forward to hearing from you and becoming a part of your journey!
To learn more about how therapy can help, and to schedule an appointment with me, please Contact Us today.