Therapy Changes Welcomes Dr. Niyatee Sukumaran
By: Niyatee Sukumaran, Ph.D. | January 27, 2023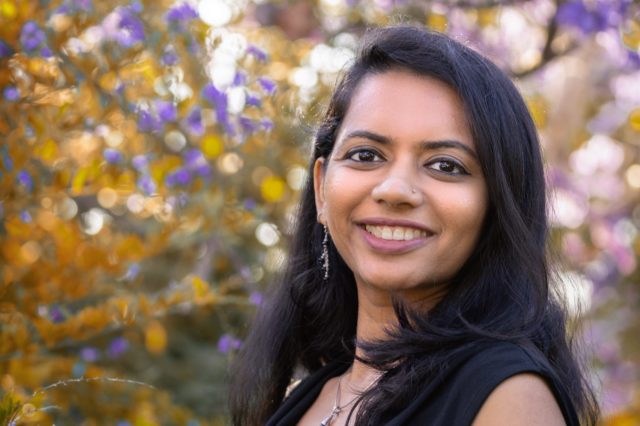 I am happy to join the Therapy Changes family, and I look forward to providing care to clients seeking psychological help and support. I consider it both an honor and a privilege when my clients share their stories with me. In turn, it is my pleasure to introduce myself and share my story with you, so you can make the decision that's right for you when choosing a therapist.
I was born and raised predominantly in Mumbai, India, and lived in Dubai, United Arab Emirates for a few years. I earned my B.A. in Psychology in India and came to the U.S. as an international student. I earned a M.A. in Clinical Psychology and a Ph.D. in Counseling Psychology from the University of Missouri, Kansas City. I completed an APA-accredited pre-doctoral internship at the University of California, Irvine Counseling Center, and postdoctoral residency at the University of California San Diego Counseling and Psychological Services. My clinical training and experience include working with multicultural communities and university students, as well as treating adults experiencing severe and persistent mental illness, community mental health, and working with individuals and couples in private practice.
In my South Asian cultural upbringing, asking for help from a therapist was stigmatized and frowned upon. A common misperception about therapy is that the therapist is an outsider who misguides you and imposes their own influences. It was my perception that seeking therapy indicates "weakness" in a person and brings shame to the family.
Misperceptions about therapy are prevalent among culturally and ethnically diverse communities. As such, it takes enormous courage to ask for help.
I help my clients recognize that therapy is not just for a small subset of individuals and that seeking therapy shows a great deal of strength. Therapy is suitable for anyone experiencing challenges and difficult life transitions, and who wants to learn effective coping skills. Therapy is an opportunity for those who desire growth and meaning in their life through exploration and reflection.
What you can expect from therapy with me
As a South Asian, a woman of color, and a first-generation immigrant parent, I deeply value the challenges of navigating different cultural worldviews and family systems. I work collaboratively with my clients and use an integrative approach that incorporates evidenced-based treatments such as Interpersonal Process Theory (IPT) and Cognitive-Behavioral therapy (CBT) within a multicultural and social justice framework.
I practice cultural humility and empower my clients to be their own experts. I build trust within the therapist-client relationship by considering the individual contexts, unique lived experiences, and relevant systemic issues influencing each person that I serve.
I help my clients identify and balance their own values and belief systems with that of their family by customizing the nature and type of care that I provide.
I believe in an active-oriented approach to therapy using integrated techniques. I teach my clients tools and strategies that they can use to cope with life's stressors and challenges, and to increase insight and self-awareness. I integrate practices such as mindfulness, meditation, self-compassion and understanding of the mind-body connection. When addressing concerns that are related to, and emerge from, past or present traumatic experiences, I incorporate Eye Movement Desensitization Reprocessing therapy (EMDR), another evidenced-based approach for treating trauma.
I have a special interest in helping clients address concerns related to anxiety, depression, and trauma, as well as helping clients navigate their cultural worldviews and explore and affirm their identities.
My areas of specialty
I am passionate about providing mental health services to international students and professionals, South Asian, Asian American, and Asian International individuals. I offer a unique understanding and appreciation for refugees, and third culture kids (e.g., children of diplomats, military kids), or anyone who is raised in a culture other than their parents' or the culture of their country of nationality. I am also passionate about, and experienced in working within the LGBTQIA+ community and supporting parents during the perinatal period (i.e., pregnancy, prenatal and postpartum,) and their journey moving forward.
I work closely with clients to enhance and strengthen their interpersonal relationships and communication in a culturally congruent manner. Through my work with culturally and ethnically diverse individuals and women of color, I specialize in addressing concerns such as anxiety, depression, grief and loss, guilt and shame, impostor syndrome, adjusting to life transitions, and trauma.
Throughout my personal and professional journey, I have realized the value of creating meaningful connections with others. The relationships that I have the privilege of cultivating with my clients are the best part of being a psychologist! I recognize the courage it takes to seek therapy, especially if you are from a culturally and ethnically diverse community. If you are struggling in your life, having a tough time coping with difficult life events or circumstances, or if you have a desire to learn more about yourself, it would be an honor and privilege to walk with you on your journey to self-exploration, reflection, and personal development.
Contact Us today to learn more about therapy and to schedule an appointment. Help is available, and you don't have to do it alone.