How Can I Tell if My Therapy is Working?
By: Rochelle Perper, Ph.D. | September 10, 2021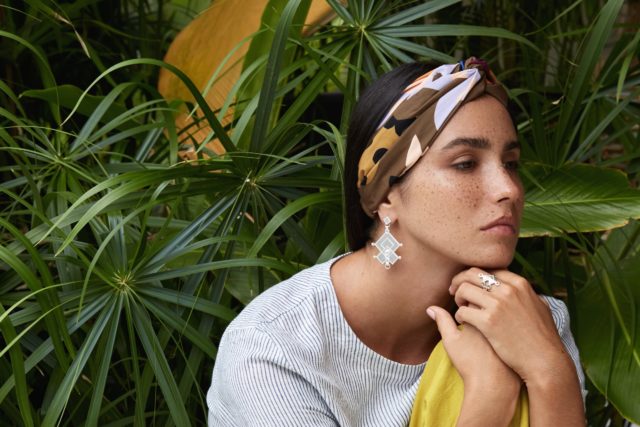 When I meet with clients for the first time, I ask whether they have had therapy before. If they answer 'yes,' I ask what was helpful or not helpful in that experience. I often hear people say they felt like they just vented to their therapist and didn't get anywhere during their sessions. Surprisingly, many clients reported never talking about their traumas or learning new skills to address the difficulties they faced. At Therapy Changes, our approach is providing action-oriented approaches to effectively reduce symptoms of depression, anxiety, and the effects of trauma and loss.
Is Therapy Working?
The answer to this question isn't straightforward because individuals are unique and so are their problems. Also, the timeframe for healing varies. Even after a client develops the skills to alleviate the symptoms that brought them to therapy, there is still a chance to uncover the source of the problem and address the primary wound. This may reveal new areas of growth opportunity that have an impact on the course and duration of the therapy experience. In addition, the type of therapy you receive is an important factor when determining the length of therapy and what you can expect as a successful outcome.
Therapy is a dynamic process and goals in therapy may change over time.
This article can help clarify the nuances of therapy and identify practical considerations for what effective therapy looks like.
What To Expect from Your Therapist
Although therapists each have their own personality and style, essential qualities that you can expect from a highly trained and effective therapist are as follows:
Professional. Your therapist will perform professionally in their demeanor and conduct, discuss their role and limits of confidentiality, have clear expectations for therapy, and maintain smooth and transparent billing and office procedures.
Kind, honest, and practical. Your therapist should take the time to get to know you, show empathy and understanding about your circumstances, be honest and forthcoming in their observations, answer any questions that you might have, and offer practical tools and strategies to help you address the difficult areas of your life.
Knowledgeable. Your therapist will teach you new concepts, ways of understanding your problems with tools and strategies to tackle challenges, and knowledge that helps you learn more about yourself.
Collaborative. Your therapist will help you feel safe and comfortable to fully express yourself in session so that you can work together to find solutions to your problems. You can be honest with your therapist and give feedback without feeling judged.
Respectful. Your therapist will take the time to get to know you for the multifaceted person you are, and respect your thoughts, ideas, and the direction and pace of therapy that is comfortable for you.
Getting the most out of therapy by challenging yourself to share fully with your therapist and give honest feedback.
Setting Goals in Therapy
You will have many different therapeutic approaches and treatment methods to choose from when seeking therapy. The San Diego Psychologists at Therapy Changes are action-oriented in their approach. These approaches, often rooted in Cognitive Behavioral Therapy (CBT) techniques, help you track your progress by setting objective and measurable goals.
Getting to Goals in Therapy will help you better define what you want instead of what you don't. For example, ask yourself the question: "What would my life look like if I were not struggling with ___?" Having an ongoing, honest dialogue with your therapist about what you hope to get from therapy stands as one of the best ways to ensure success.
Be Realistic
Keep in mind that your progress in therapy may not move linearly. Expect bad days, or even bad weeks. The dips and plateaus you might experience do not necessarily mean that your progress has stalled or that something is wrong. Talk with your therapist about these experiences so that you can work together through these more challenging periods.
Therapy cannot protect you from hard times. And therapy does not make you immune to the effects of difficult life events. The purpose of therapy is to help you learn new strategies to better manage these stressors, outlets to cope and reduce stress in your body, and improve your relationships with yourself and others.
To be "well" is not to live in a perpetual state of calm or happiness, but to move fluidly from one mood state to another. You can be well, even during the times when you don't feel good.
Concerns that brought you to therapy and ongoing stressors in your life may make therapy take longer than you initially expected. The benefits of long-term therapy include developing a strong and trusted working relationship with your therapist. This relationship can serve as a powerful example of how you can interact with other people in your life. You may also find that after being out of therapy for a while, you benefit from coming back to refresh the skills you already learned and gain new ones. Remember, there is no one "right" amount of time to spend in therapy – only what is right for you.
Getting Help
Therapists have their own unique styles and personalities. Like any relationship, sometimes it's not a good match. The most important factor in the effectiveness of therapy is who's right for you. The second most important factor is to select a therapist who specializes in the area for which you seek care. Ask your therapist to explain their philosophy and approach to the problem, as well as the scientific evidence to support their methodology.
It takes tremendous courage and strength to reach out to a therapist for the first time. Be gentle with yourself because being a beginner is hard. At Therapy Changes, we honor the courage it takes to reach out and will deliver the respect and care that you deserve. If you struggle with an area of your life, you should get help now. You do not have to suffer in silence.