De-Stigmatizing Mental Health and Access to Care in Communities of Color
By: Other | March 26, 2021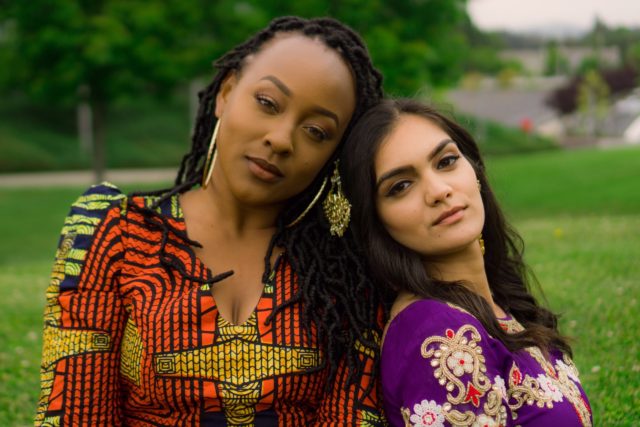 Written by Kimberly Nenemay, Psy.D.
A year ago, our lives changed in dramatic ways. Not only did the U.S. make the official announcement of the COVID-19 pandemic, but Breonna Taylor, George Floyd, and Ahmaud Arbery were tragically killed, igniting protests for equal rights and against systemic oppression and racism.[1,2,3] While the protests have died down, and perhaps other issues have taken the spotlight (especially the continued effects of the COVID-19 pandemic[4] on our lives), it is still important for us, as a country to keep the conversation alive around racial justice and social equality.
The Need for Mental Health Treatment for People of Color
The conversations of racial justice and social equality are particularly important in the context of mental health. Rates of depression and anxiety are higher amongst people of color compared to their White counterparts. In fact, Native American people have a higher rate of suicide compared to any other group in the U.S., and are twice as likely to develop Post-Traumatic Stress Disorder (PTSD).[5,6] According to SAMHSA's National Survey on Drug Use and Health, rates of serious mental illness, depression and suicide are on the rise in the Black , LatinX, and the Asian-American-Pacific Islander (AAPI) populations.[7,8,9]
Barriers to Care
Despite a greater need for mental health treatment, many people of color have limited access to therapeutic services. Some of the barriers to accessing mental health treatment for communities of color may include lack of awareness of mental health resources, tendency to seek help within their community structures (i.e., clergy), and stigma around mental illness and mental health treatment such as the belief that mental illness brings shame to the family.[7,9] In fact, Asian-American and Pacific Islanders are three times less likely to seek treatment for mental health concerns compared their White counterparts.[10]
Distrust in the healthcare system can also be a barrier to accessing care. This distrust is likely due to historical trauma in which people of color were subjected to non-consensual experiments (such as the Tuskegee study of untreated syphilis in Black men) and non-consensual medical procedures (such as forced sterilization in Native American women).[11,12]
De-Stigmatizing Mental Health and Treatment
This past year I have seen people of color seeking mental health support at an increased rate in response to increased emotional stress. The emotional stress is not only due to the recent killings, but also from an expectation to educate others about social injustice and find solutions to these inherent problems. This responsibility is emotionally exhausting and takes a heavy toll on people of color. It is important for White allies to not place the burden of your racial awareness and education on people of color. Read the blog article Allyship for other suggestions about how to positively contribute to the movement for racial equality.
Recently, the Duchess of Sussex Meghan Markle, who is a bi-racial woman (African American and White) was interviewed by Oprah Winfrey[13] and watched by 17 million Americans across the country. The Duchess admitted to experiencing suicidal thoughts when she was an active member of the royal family in England. She also described how she was treated within the royal family and in the media as a Black woman that negatively impacted her mental health. Sadly, Meghan did not receive the mental health care that she so desperately needed (despite having the financial resources to do so), because protecting the royal image appeared to be more important.
Meghan's story is an important reminder that regardless of social status or the color of your skin, at one point or another in a person's lifetime, the need for mental health treatment can be a necessity. It was not a failure on her part to acknowledge her struggles. Rather, Meghan showed courage by saying "I need help." Whether it be post-partum depression, life transitions like a divorce or finding a new job, relationship difficulties, grief, trauma, or for everyday support, professional intervention can be a literal lifesaver.
Just like Meghan did, speaking out about our struggles and the need for mental health care goes a long way towards de-stigmatizing mental health in communities of color.
Getting Help
While we still have a way to go as a country, we are chipping away at the epic struggle for racial equality, equal access to care and de-stigmatizing mental health. If you are struggling, please seek the support you need. While it can feel scary to ask for help, receiving care from a professional mental health provider can make all the difference.
We are open to referrals at Therapy Changes; please call (619) 275-2286 and our Client Care Coordinator will assist you in scheduling your first appointment or provide you with resources in the community. If you, or someone you know has thoughts of suicide, please call the National Suicide Prevention hotline at (800) 273-8255 or the San Diego Crisis Hotline at (888) 724-7240.
References
Photo by Alex Sorto on Unsplash