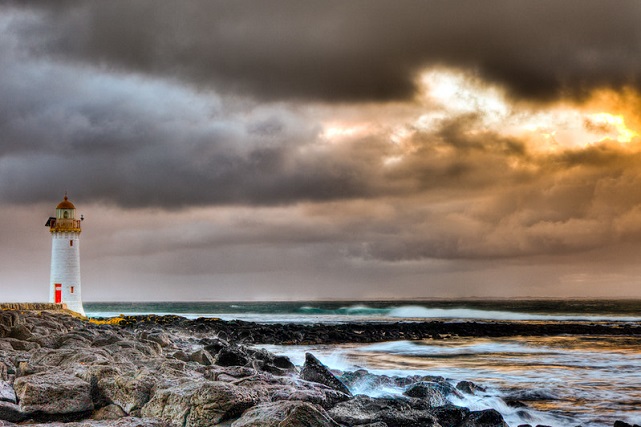 Written by Kimberly Nenemay, Psy.D.
Stay-at-home orders affected most of us in the United States for about two months now. Life changed in dramatic ways; the COVID-19 crisis having put additional burdens on our daily existence. Those suffering the loss of loved ones tops the list, followed by the millions who suffer financially due to economic consequences. Adding to the stress includes the need for such additional tasks as home-schooling while juggling work, cooking more meals, managing boredom, or feeling the emotional consequences of isolation.
Is there a way to find a silver lining in this crisis? Or even a sliver of a silver lining? For many including those in my private practice, the stay-at-home orders have shown positive consequences.
Extra time
How would you like to have extra time in your day? Rather than commuting for several hours a day, people can now enjoy extra sleep or more time to start their day. The morning routine can morph from frenzied to fruitful and easy. Because commuting in morning traffic comprises one of the most stressful components of modern living, to take it out of the day's equation makes it a game changer.
You can also allocate the extra time you find in your day to self-care. This includes meditation, exercise, reading, being creative or simply having more time to spend with the family.
Slowing down
How would you like to take the "exhausting" out of the daily rush of life? Every day demands juggling one activity after another no matter where you live or your demographic. Adding children to the mix exponentially increases the juggled balls in the air leaving down time in the evening for connection, self-care, or relaxing as elusive elements in your life. Weekends usually mean down time and relaxing, but they can be as draining as weekdays depending on the demands of your family. Where did the time go?
What if life didn't have to be this way? What if the pandemic allowed us to pause, to rethink our priorities, to live with more ease in our lives? Getting back to normal may not be what we expect. Clients whom I serve in my private practice have benefited from having more time, by enjoying their children, not having to rush to get dinner on the table, and simply having more space to breathe.
Flexibility in work
"If you build it, they will come" is a famous line from the 1989 film, Field of Dreams. As we build the possibility of working from home, many people now enjoy the flexibility of just that. "My boss cannot tell me that it's impossible to work from home now," one client said to me in session. The flexibility of working from home accrues enormous benefits especially for families with two working adults. It gives people the freedom to make choices in their daily lives that serve the unique demands of the family. A client of mine now has the freedom to schedule meetings around her children's nap time. Those who do not have children also benefit greatly. Taking that midday break for movement, meditation, or a leisurely lunch means benefit to their emotional, physical and mental health indeed.
Learning new or forgotten skills
"Who knew I could cook?" exclaimed a client of mine. "I'm gardening now. Who am I ?!" exclaimed another. Slowing down and having extra time means you can participate in activities you have always wanted to but never had the time. At the end of those long workdays we had before, what were the chances of trying a new recipe, beginning a creative project, or trying your hand at watercolors? Posts on social media highlight the scrumptious meals, new gardens, and amazing paintings people have created during this time. The time and emotional space that comes with slowing down allow creativity to blossom.
Learning about each other
Another benefit of staying at home includes discovering our children's learning needs. It happens easily now that parents oversee their own children's schooling. Having several children at home can certainly overwhelm especially while juggling work, but for some, staying home with their children allows for understanding their children's strengths and weaknesses and taking action to help as needed.
Whether with your children, spouse, or elderly parents, spending time with loved ones yields added benefit. For couples, this may represent the most time they have actually spent together! This time can cause stress, but it can also create time for strengthening family bonds through deeper conversations, shared games, cooking or enjoying movies together that all can enjoy.
Then there's the video conferencing calls with friends and family! The perfect opportunity exists at this time to reconnect with friends that you normally don't get to see or speak to very often (or in the last decade!). The pandemic allows you to say, "I'm checking in to see how you and your family are doing."
And, don't forget the fur babies! Our dogs and cats may enjoy the company of their human companions and vice versa. Adoptions are up in many cities, and shelters are empty. Having more time also means more time with our pets and for training those new family members. Will they, or we, ever go back to normal?
Saving money
Staying home enabled saving from no more child care costs, from travel costs, dining out, meeting friends for cocktails, dance or sports expenses, day or summer camps, dog walking or boarding costs, or entertainment expenditures. While grocery or utility bills may have increased, lowered demand has significantly increased our savings too. No more commuting means hundreds of dollars in savings per month for the gas bill. While canceled summer vacation or weekend jaunts present as painful, they enable savings for financial goals perceived as unachievable before.
Saving ourselves and the world
With all this said, I would be remiss in not acknowledging the hardship suffered by many around the globe due to the pandemic. There exists economic suffering, mental suffering from isolation, and suffering by health care workers committed to helping others. Everyone suffers also from the confusing messages every day in the news.
What we can do includes taking control of our lives and perspective by considering our options in managing the emotional difficulty of pandemic. Take time to slow down, to connect, to enjoy newfound work flexibility, to savour the extra moments — the silver linings in this playbook. Take care of yourself, of one another and your fellow citizens by considering the actions you take as this pandemic continues onward. A long road still exists ahead. By incorporating safety protocols in our lives now will save the lives of countless others in the future. We are stronger, together!
Image: Andrew Arch on flickr and reproduced under Creative Commons 2.0