What is Integrated Therapy and How Might It Benefit You?
By: Other | September 6, 2019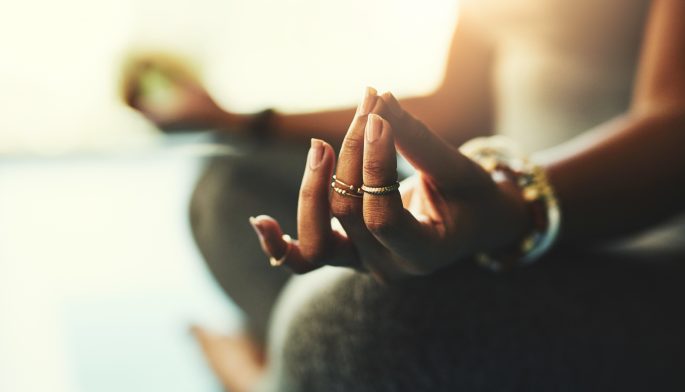 Written by Kimberly Nenemay, Psy.D.
An undeniable connection exists between the mind and body. That connection constituted an important lesson I came to understand from my work as a licensed psychologist for nearly 15 years. On my own reckoning with this concept, I quickly learned that I cannot do my best work as a psychologist unless I consistently manage my own stress. I found I could manage it with yoga.
I discovered yoga at the beginning of my psychology career, practicing yoga as a committed student since then and earning certification as a yoga teacher 5 years ago from an interest in deepening my study. After years as a full time psychologist in private practice and going through my own exploration into the mindfulness and yoga world, my body was my teacher, if I listened closely enough. I then combined that with my professional training and experience.
While experiencing symptoms such as fatigue or headaches, I realized these as physical manifestations of stress in my body. Similarly, when clients spoke of their stressors and physical symptoms, I understood that everyone's body is different, each with stress showing up in various ways such as chest pains, gastrointestinal issues, even tremors or unexplained twitching. Many clients ruled out true physical ailments by seeing a physician first. When physicians found nothing physical, stress was considered the culprit.
By combining the two fields of psychology and yoga, I created a natural and organic integrated therapy that not only honors and considers the mind, but also the body of each client I treat.
My clients seek therapy for various reasons including grief, career stress, marriage or relationship difficulties, addiction issues, or simply feelings of dissatisfaction with their lives. Everyone has their own story, and I feel honored and privileged when clients trust me enough to open up their inner lives to me. I believe my offerings as a psychologist helped many clients, with many having said so! I can say that working with clients has enriched my life also, as I have learned from them as they have learned from me.
My training and influences include the works of Tara Brach and Ron Siegel on radical acceptance, compassion, and the mind-body connection. I have specialized training in Mindfulness Based Stress Reduction (MBSR) and mindful meditations based on Jon Kabat-Zinn's teachings, which bridges Buddhist concepts with western psychology. Life Force Yoga, a specialized yoga program that directly targets emotional imbalances such as depression and anxiety, greatly influenced my therapeutic practices as well.
How does integrated therapy work?
An integrated therapy session always allows time for talk as in any traditional therapy session. Understanding and talking with clients enables me to assess and guide them toward the practices from which they can derive the most benefit. Clients will begin to listen to their bodies to learn what their bodies are saying and develop ways to manage their emotional ups, downs, and mind fluctuations as well as stress.
Examples of practices utilized in integrated therapy include:
"Centering" techniques to learn the art of truly being present in the moment
Intention setting
Imagery
Meditation
Breathing techniques
The use of sound and aromatherapy
Each session can differ in ways that depend on each client's unique needs. Through consistent practice in and out of session, clients begin to feel a shift and change in their bodies and minds. Clients learn that they can do something to help themselves, which leads to greater confidence, fulfillment, and well-being. It pleasures me to hear clients say "it works!"
As they say, 'if you do what you love, your work does not feel like a job.' I am pleased to offer these services to my clients, as I love that I can offer a unique path toward empowerment and change. To learn more about integrated therapy or if you are ready to enjoy its benefits, please visit our Integrated Therapy page.
See you in session!