Therapy Changes Welcomes Dr. Natalie Rice-Thorp!
By: Natalie Rice-Thorp, Ph.D. | August 9, 2019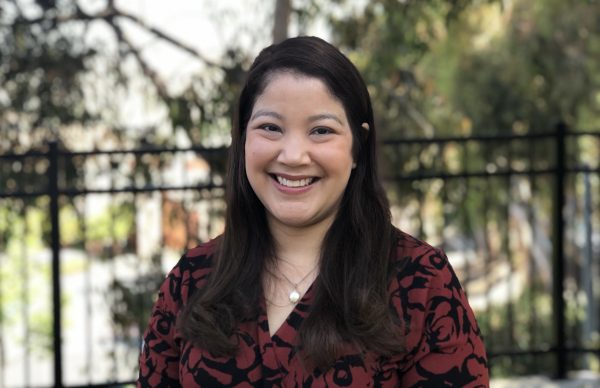 Hi! I'm Dr. Rice-Thorp and I am excited to join the Therapy Changes team. I am a licensed clinical psychologist with over 20 years of experience working with clients from diverse backgrounds in the treatment of trauma and Post Traumatic Stress Disorder (PTSD). I am passionate about helping clients reclaim their lives following traumatic events and find a place of healing.
I had the privilege of working in a variety of settings over my career including college counseling centers and the VA San Diego Healthcare System (VASDHS). After earning my bachelor's degree in psychology at UCSD, I completed my graduate work (Masters and Ph.D.) at the University of Nevada, Reno. In Reno, I spent 7 years doing trauma-focused research and clinical work in a trauma lab.
As a Latina, one of my specific research areas includes trauma and sexual abuse in Latina populations. In my graduate training, I earned a competitive internship placement in a joint program with UCSD and VASDHS. Since then I have been providing specialized care to clients with trauma and have found my work to be immensely rewarding.
Who I help
I provide care to clients from diverse backgrounds. I work from a multicultural perspective through all parts of the adult lifespan, ranging from 18 years old to late 70- and early 80-year-olds. It is both an honor and a privilege to really get to know my clients and be a part of their journey.
Some clients seek therapy following traumatic events. Or, they struggle with recent life transitions or changes. Most clients arrive to therapy feeling lost, confused, and alone. I help those with whom I work to understand their current situation more clearly. Together we develop goals such as reconnecting with loved ones, returning to the social world, feeling comfortable being out in public again, and managing upsetting memories and reminders.
How I help
I am trained and experienced in providing several different types of therapy that specifically treat trauma and are based on the framework of Cognitive Behavioral Therapy (CBT). This means that I take into account a person's unique thoughts, feelings, and behaviors and examine how they can work together to optimize their potential.
The specialized therapies that I offer for PTSD are Prolonged Exposure (PE) and Cognitive Processing Therapy (CPT). Extensive research found both PE and CPT effective in reducing symptoms of trauma and appropriate for all different types of trauma. It does not matter whether the traumatic events occurred a month ago or decades ago. It does not matter whether the traumatic events occurred in combat or civilian life. Part of the initial phase of therapy is to talk about available treatment options and which approach best matches the individual client. I take time to answer any questions that may arise and help clients to feel comfortable and confident throughout our work together.
I am also trained in Acceptance and Commitment Therapy (ACT), as well as in mindfulness-based therapies. These therapies help clients to identify their values and learn how to live their lives in accordance with those values. Mindfulness-based interventions teach strategies for calming the body and quieting the mind.
Take the first step
Working with me, we will build on your natural strengths, learn how to manage upsetting emotions or thoughts in a healthy way, and move toward your personal goals. Therapy can create an amazing experience and truly transform lives. I welcome you to contact me to learn more about how therapy can help.