Therapy Changes Welcomes Dr. Kamaljit "Sonya" Virdi
By: Kamaljit "Sonya" Virdi, Ph.D. | July 12, 2019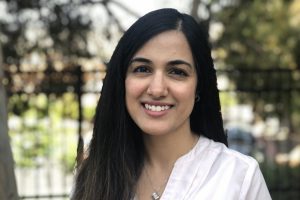 I am so excited to join Therapy Changes and to have the opportunity to work with the clients we serve. I love being a psychologist, helping others, and feel so privileged to journey with clients as they navigate the most difficult chapters in their lives.
As a South Asian American woman, I grew up in a community and culture that often did not understand therapy and its benefits. It is natural to fear what is unfamiliar. Moreover, therapy has historically been misrepresented as something for a small subset of people in extreme situations. I am sensitive to the fact that many people experience very real guilt and shame when seeking help in therapy. Perhaps reading this right now, you are at least a little curious about therapy. My message to you is that therapy is for ordinary, everyday people who struggle in remarkable ways.
A little about my background: I received my Ph.D. in Counseling Psychology from the University of Missouri-Kansas City, an M.A. in Psychology from SUNY Brockport, and a B.A. in Psychology from the University of Rochester. I completed an APA-accredited pre-doctoral internship from Texas A&M University Student Counseling Service and a postdoctoral fellowship at Sacramento State Counseling and Psychological Services. My past clinical experience includes working with adults with severe and persistent mental illness, adults in community mental health clinics, homeless veterans, and university students.
Reflecting on my own story as a first-generation college student and a woman of color, I have learned the importance of cultural humility in therapy. As such, I seek to understand and honor each client's unique story. Because humans are multilayered, resilient, and complex, I use a holistic approach to my work in therapy. To fully understand clients' internal world and the challenges they face, I consider each individual's cultural context and individual circumstance, as well as relevant systemic issues. I use a collaborative and integrative approach informed by Interpersonal Process, Emotion-focused therapy, and Cognitive-behavioral therapy. My primary goal in therapy is to foster a genuine therapeutic relationship built on trust, authenticity, transparency, and mutual respect. I believe that healing comes from connection, openness, and courage.
I am pleased to be a part of the Therapy Changes team.