Finding Center – Spirituality and Mental Health
By: Other | November 25, 2016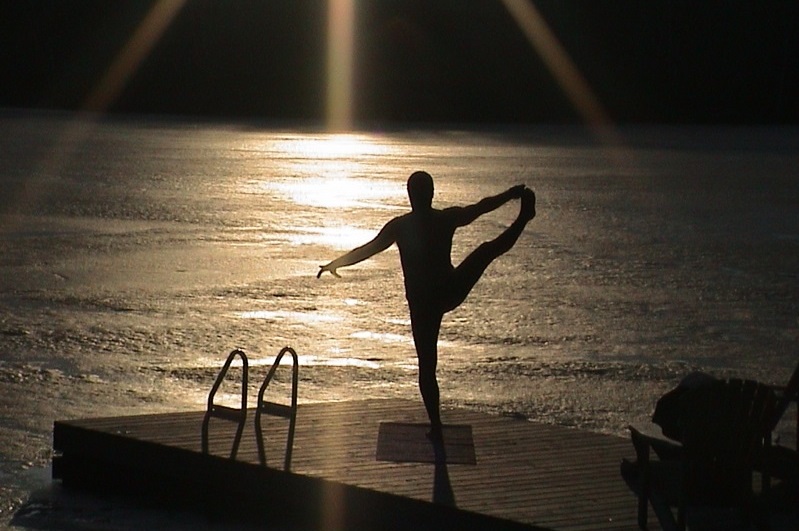 Written by Francine Martinez, Ph.D.
Over the past 15 years the mental health community has begun exploring the therapeutic relationship between spirituality and mental health. The American Psychological Association, the Royal College of Psychiatrists and the National Institutes of Health are examples of organizations that have come to the conclusion that there can and does exist a positive correlation between the two. Researchers have also made the distinction between spirituality and organized religion, which is important for this article.
Spirituality means something different to everyone. For some, it's about participating in organized religion: going to a church, synagogue, mosque and so on. For others, it's more personal—some people get in touch with their spiritual side through private prayer, yoga, meditation, quiet reflection or even long walks. The common underlying concept is that it includes a sense of connection to something bigger than oneself, and it typically involves a search for meaning in life. As such, it is a universal human experience—something that touches us all.
This article presents the following underlying tenets of how we can describe spiritual experiences:
A deep-seated sense of meaning and purpose in life
A sense of belonging
A sense of connection with our world/universe as we define it
Self-acceptance, integration and a sense of wholeness in our spiritual experience
Studies have shown that spirituality is a daily experience, yet becomes more pronounced in times of distress, emotional stress, physical and mental illness, loss, bereavement and the anticipation of dramatic change. As life stressors add to our sense of anxiety, depression and feelings of being out of control, we seek ways to address these emotional upheavals. Life stressors may be externally generated or surface from longstanding issues we have carried with us.
Goals that individuals often state in therapy, such as: feeling safe and secure, a desire to be treated with dignity and respect, finding a place where they belong and are valued, and that they have people in their lives who accept them for who they are; can all be viewed through that spiritual lens, encouraging self-reflection and ways to affirm oneself. As part of therapy we may address these goals through mindfulness, meditation or journaling. "Finding center" in your spiritual being involves the development of skills that may be a by-product of therapy, for example:
Learning how to be honest with yourself about how others see you, and how you want to be seen
Being able to stay focused in the present, to remain attentive to self
Creating a restful and peaceful state of mind
Developing a deeper sense of empathy for others
Retaining hope when all feels hopeless
Establishing healthy boundaries that allow caring for others and yourself
Learning to recognize those things that you can control, and those that you can't – and accepting your human limitations with grace and peace
The past few months have provided us with many questions about the changes we are seeing in the world we live in; I have sat with clients who feel that they are uncertain about their place in this world. As we talk, I hear those common goals of feeling safe and secure, wanting to feel respected and treated with dignity, and the overwhelming desire of wanting to be understood and accepted for who they are. In our work we focus on "finding center" acknowledging that these goals are universal, and that reciprocity is the desired outcome for many; we strive to strengthen empathy. We reflect on the interactions we have with others and are mindful to listen to ourselves in those interactions, and affirm areas where change might be helpful. Therapy also looks at change as a challenging process in and of itself, building clarity on how we can be positive agents of change.
To achieve those goals, we must come back to that spiritual sense of who we are, and not necessarily from a faith-based perspective, rather this universal perspective of sharing common human goals. Whether we gain clarity in our life from a mountaintop or a place of worship, the human experience is to feel fulfilled and supported in the life we have and are building for ourselves. We may experience difficulty in that quest when we lose sight of the fact that our neighbors near and far are searching for the same level of fulfillment.
Image: Chris Walker on flickr and reproduced under Creative Commons 2.0