Finding the Therapy That's Right for You
By: Other | October 5, 2015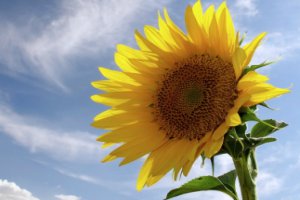 Written by Kelly Anderson, Ph.D.
Earlier this week I was reading an article from Psychology Today about the difficulty Americans are having finding a well-trained Psychologist. The article (which you can read here) followed the story of one man's three year journey to find a psychologist trained in delivering the gold standard therapy for treating Obsessive-Compulsive Disorder (OCD).
The article goes on to highlight that the difficulty in finding a mental health care provider who delivers effective treatments is not unusual. Although there are thousands of available therapists, many are not trained to provide the recommended, or evidence-based, treatment(s) for various mental health concerns. Given that hundreds of thousands of individuals suffer from mental health conditions every year, the article prompted me to think about ways to aid those looking for therapy find a therapist providing treatments that have been proven to work.
Below are some things to keep in mind when looking for a therapist or suggestions that may be helpful to talk about with your therapist about if you're already engaged treatment:
Do your research
Look for recommendations from reputable websites for the therapy that best treats what you're coping with. The following websites may be a good place to start:
National Alliance on Mental health: NAMI
Substance Abuse and Mental Health Services Administration: SAMHSA
Know what your goals are
Be prepared to let your therapist know what you want from therapy
Arrive to session with ideas about how you would like your life to be different following
Talk to your therapist to see if he/she can aid you in achieving those goals
Ask questions
You may want to discuss the following to your therapist/potential therapist therapy
Do I have a diagnosis and if so, what is it?
What are the best treatments for my concern?
What are your specialties and areas of training?
Do you have a treatment plan in mind for me?
How long does treatment typically last for this concern?
Provide feedback
Be honest with your therapist about how the treatment is going
Tell your therapist what is and is not working for you
If you feel like you're not improving as expected, talk to your therapist to see if a change in your treatment plan might be useful
Asking for help can be difficult and finding a psychologist delivering the treatment that is right for you can be even harder. There are numerous psychologists and other mental health professionals in most areas. Therefore being prepared before meeting with a potential therapist may increase the likelihood a finding someone able to provide the right treatment for you.
If you're interested in services through Therapy Changes, feel free to call our Client Care Coordinator, who can help guide you to a psychologist who specializes in the area you need. Additionally, you can view the backgrounds of the psychologists at Therapy Changes here to learn if one of our available psychologists might be a good match.