A Therapist's Wish for Your 2022!
By: Rochelle Perper, Ph.D. | January 7, 2022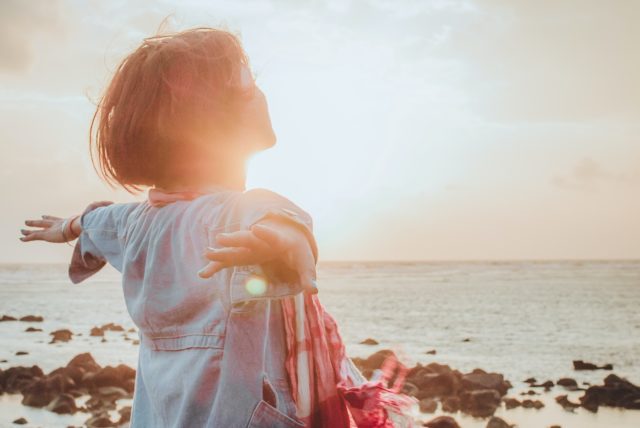 A new year brings fresh opportunities and possibilities. It signifies a time of reflection and gratitude for what's most important in our lives. This is especially true with 2021 in the rearview mirror. Although 2021 started strong with vaccinations bringing the hope of some semblance of normalcy, it was still a tough year! We faced challenges, made sacrifices, and suffered losses that have taken a toll on our emotional health. While things may not have happened exactly as planned or as ideally as we wanted them to be, I believe that with kindness and a willingness to adapt, we can make 2022 a special year of learning and growth.
If we approach the year ahead with kindness and a willingness to learn, 2022 will turn into a special year for personal growth and development.
What We've Learned
The year's end presents a perfect time to reflect on what we've learned, to reassess what is important to us, and to discover new things about ourselves, our relationships, and the world around us.
It's Okay Not to Be Okay
The single most important thing I can say about this period of time in our lives is that It's Okay Not To Be Okay. We have never faced such a global and lasting crisis as the COVID-19 pandemic. Not only is it understandable that such stressors cause great impact on our lives but also that they are unavoidable. By acknowledging this truth, we can focus on How to be Patient with Yourself and Others in a Changing World, rather than expending precious energy trying to be "okay."
Develop a growth mindset
I consider myself as a resilient and optimistic person. And yet, I still feel overwhelmed, anxious, sad, irritable, and easily upset. Sometimes I struggle to see beauty in the world, and I worry about what the future will look like. I used to tell myself that "I should be okay by now!" and asked myself "What's wrong with me that I can't just get it together?"  Then I remembered that I am still learning how to be flexible, adaptive, and a good problem solver.
A growth mindset is the belief that your talents, skills, and abilities come from hard work, good strategies, and lots of practice.
Developing new skills is difficult and takes a tremendous amount of practice. We must tolerate our failures and be willing to learn from our mistakes. I know that I will inevitably experience setbacks along the way this coming year. And, yet, little by little, I am starting to Get Comfortable with Being a Beginner.
Where We're Headed
Crisis and loss give us the opportunities to realize what's truly most important in our lives and to practice gratitude more deeply. It also gives us the chance to clarify our values and learn aspects about ourselves that we might not have learned otherwise.
There are many reasons Why I Don't Like New Year's Resolutions, but I do believe in setting intentions for ourselves in the new year. I list a few of my personal intentions for 2022 below and hope that they'll inspire a new direction for you as well.
A Therapist's Intentions for 2022
1. Continue to develop newfound skills of adaptability and flexibility
2. Practice self-compassion and patience for myself and others
3. (This is a two-part intention):
a. Accept that I will encounter unavoidable problems ahead, and
b. Remind myself that I have or can learn the skills necessary to address these problems (that means being vulnerable and asking for help when I need it!)
4. Unapologetically do what I need to do to take care of myself
5. Contribute positively to public discourse on mental health, self-care, and the importance of accepting other people's perspectives peacefully
If you find yourself or a loved one struggling, know that you are not alone. A professional San Diego Psychologist at Therapy Changes can help you find strategies to create balance in your life and Find Meaning in Times of Uncertainty. Contact us to learn more about how therapy can help. We know it's not always easy to reach out, especially for the first time. We honor your willingness to do so.
Whatever is beautiful, whatever is meaningful, whatever brings you happiness…may it be yours throughout the coming year.