By: Jen McWaters, Psy.D. | December 24, 2021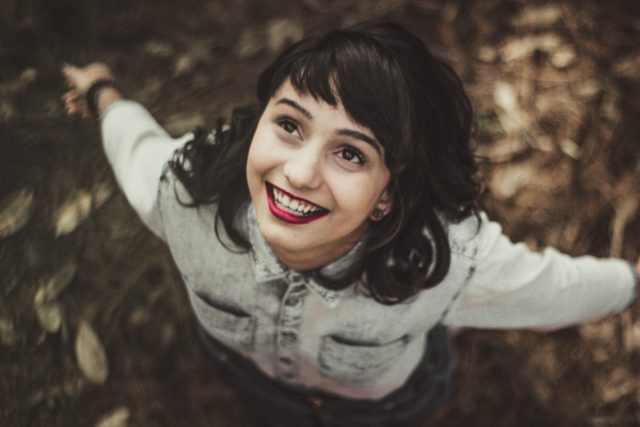 Thank goodness for online shopping. Seriously, how did parents, or really anyone for that matter, get all their holiday shopping done before the internet? Or do life without it? As a new parent, I am so grateful for the conveniences afforded to us through modern technology. Grocery delivery on days I'm too tired to drive to the store? You betcha. Do I get more home visits these days from Amazon drivers than actual people I know? Embarrassingly, yes.
Admittedly, sometimes I have a love-hate relationship with technology and how it's embedded in my daily life. Nostalgia hits when I think about how in holidays past, I spent hours shopping (at actual stores), looking for that "perfect" gift. It wasn't really about the shopping; I loved the holiday energy, the music, the social connection, and of course the anticipation of seeing the gift receiver's face light up with joy and gratitude when they opened their carefully-curated present.
Back then I had lots of energy and stamina. I hear that comes back at some point (right?!). Maybe when my kid goes to college. Anyway, I digress. Gratitude, gratitude.
Here's the point: no matter what "season" of life you are in this holiday, I encourage you to find the gratitude in it, or despite it. The holidays can be a hard time for people for so many reasons; they are the epitome of a dialectic. It can be both a time of connection and a remembrance of loss; a time for family and a space for conflict; togetherness and aloneness; respite from work and yet exhaustion from social demands. Particularly this year, as we manage expectations for the holidays during COVID-19, it is more important than ever to be gentle with ourselves and prioritize time for rest and relaxation.
This holiday season, I encourage you to find moments to pause, take a deep breath, and note something or someone you are grateful for. It's a beautiful antidote to the stress, demands, and everything else that can be wrapped up with those beautiful presents.
If you are struggling with difficult emotions this holiday season, you are not alone. Many have experienced traumatic grief during the pandemic, and many more are coping with challenges such as significant change and adjustment. Don't wait to contact your professional San Diego Psychologist to learn more about how therapy can help you feel more like you again.
From the Therapy Changes Family, we wish you and your loved ones a healthy, connected, and gratitude-filled holiday and New Year.
Photo by Allef Vinicius on Unsplash