Grieving the Loss of the Holidays: Managing Expectations During COVID-19
By: Rochelle Perper, Ph.D. | December 18, 2020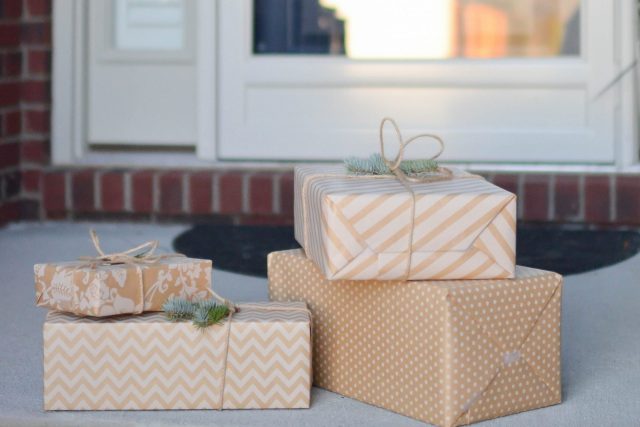 As COVID-19 cases continue to increase across the country, for most of us the holiday season will look different this year. The safest way to celebrate is at home with the people you live with. This means foregoing the parties, visits with family and friends, and participating in community activities and celebrations. We face the difficult task of readjusting our expectations for the holidays. This process begins first by grieving the loss of the holidays as we know them.
The fact that many people have lost loved ones this year or will be missing someone's presence during the festivities only compounds the difficulty of readjusting our holiday expectations. Even more have lost their jobs and deal with financial stress. Others, like healthcare workers, work overtime unable to take time off around the holidays to be with their families. For those who previously lost a loved one, the holidays present as painful reminders of the loss. Coping with Loss During the Holidays is a sad and lonely time of year, even under the best of circumstances.
Grieving the loss of the holidays doesn't mean that we need to cancel the festivities altogether. Plenty of ways exist to cope with the tough feelings that arise. Adjust to the uncertainty and change of plans this holiday season with the four tips that follow:
1. Trust that grief is part of healing
Grief is the process by which we heal. Although it may seem counterintuitive, The Prescription for Grief is to Grieve. Allow yourself to feel a range of emotions this holiday season without judging yourself or thinking you "should" be any other way.
"Feel the feelings, drop the story." ~ Pema Chödrön
The human experience includes experiencing pain, loss, setbacks, illness, and disappointment. We make these experiences worse by resisting our feelings and criticizing ourselves for feeling a certain way. When we associate a certain "story" or interpretation of these feelings such as "I am weak" or "There's something wrong with me," we intensify our pain and suffering. Being mindful of our grief, giving ourselves permission to feel the pain, and expressing that pain in a healthy way allow us to move through the grief, ultimately building a sense of peace and meaning in our lives.
2. Set healthy boundaries
It's easy to fall into the trap of chasing The Impossible Dream: I Just Want to Make Everyone Happy! This is especially the case if you are a peacemaker or people-pleaser. Other people may try to convince you, even pressure you, to participate in events and activities this holiday season. If you are not comfortable, it is okay to do what is right for you. You don't have to try to please everyone.
Remember that while your holiday season usually creates excitement and joy, it can also create times of high stress. Meeting others' expectations of you, the pressure to have the "perfect" holiday, or fulfilling obligatory tasks are all part of the holidays too and can leave you feeling drained. As you give up some of your favorite things about the holidays this year, you leave some stressors behind as well.
3. Focus on what you can control
There's no denying that things will be different this year because so many aspects of the holiday season are out of our control. There are things you cannot do right now, but there surely are some that you can do. Now is the time to get creative and move your focus away from what you can't do to what you can do.
Preserve old traditions: You can still make your favorite sweets, prepare your favorite holiday meal, light the menorah, place sentimental ornaments on the tree, decorate your house, have a gingerbread-making contest, and break out confetti poppers for New Year's Eve.
"The secret of change is to focus all of your energy, not on fighting the old, but on building the new." ~ Socrates
Create new traditions: Try something a little out of the ordinary like hosting a virtual gathering with friends and family who don't live with you, schedule a time to share a meal together virtually, have people share recipes and show their table setting, watch movies and TV, or play fun games with people in your household.
Gratitude is a major focus around the holidays. It is needed right now more than ever. While it may seem harder to find things to appreciate, there is still plenty to be thankful for. Think about ways that you can Open the Gift of Gratitude this Holiday Season by participating in a gratitude activity that you can do with your household or with family and friends from a distance.
4. Do something kind for others
Even when you grieve, you still have something to offer the world. Performing a few acts of kindness can lift a grieving person's spirit. Donate gifts to families impacted by COVID-19, make homemade holiday crafts and drop them off at a nursing home, and safely prepare dishes and deliver them "curbside" to neighbors and friends. You might also consider sending personalized notes to your health care providers or anyone you know working on the front lines of the pandemic. If you shop for gift ideas, purchase items or gift cards from local small businesses struggling or suffering through these times.
Ask for help
Change is hard, but it isn't always bad. There are still ways to celebrate the season with your loved ones, even if you must give up some of the favorite traditions. Find creative ways to adapt. Or start new traditions – they may even add more meaning to your holiday season.
If you still struggle and find yourself sad, hopeless, or unable to enjoy the holidays, do not be afraid to ask for help. Support from your loved ones might not be enough, and you will benefit from professional psychological services from a San Diego Psychologist. The Therapy Changes team is here for you to provide focused guidance when it's needed most. Take the first step for feeling more empowered and fulfilled. Contact us today for a healthier, happier you.
Photo by Element5 Digital on Unsplash