What To Do About Re-Entry Anxiety Post-COVID Vaccination
By: Michael Toohey, Psy.D. | May 7, 2021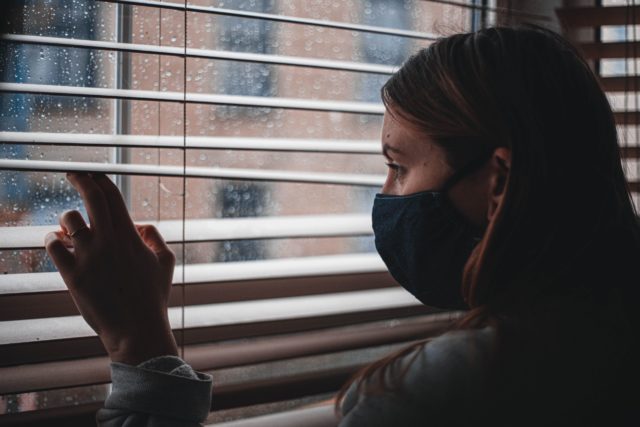 Do you rank among the folks who feel anxious meeting people in person again? Are you still skeptical of social groups? Nearly 50% of Americans harbor anxiety while resuming in-person interactions post-pandemic, states a report from the American Psychological Association (APA). Those vaccinated against Covid expressed equal unease at social interactions as those who have not had the vaccinations.
APA Senior Director, Lynn Bufka, says that given "our perception of what's considered normal," it's understandable that there will be "some period of time when how we respond to the world around us is going to be different, where we're going to potentially feel like this is … awkward." This coincides with my post-vaccination experiences.
Lily Brown, Anxiety Studies Director at U. Penn. Perelman School of Medicine, points to two groups of people experiencing re-entry anxiety: those who have a "lurking fear" that they will catch or spread the new coronavirus, and those who feel their social skills have atrophied and may find it challenging to re-engage in social interactions.
Transitioning from quarantine to something more normal in day-to-day life will challenge all of us. Avoiding situations that provoke re-entry anxiety makes sense in the moment because it keeps anxiety at bay. Avoidance over the long term, however, makes overcoming those situations more difficult. An effective technique for re-entry anxiety, called CBT or Cognitive-Behavioral Therapy, exposes the situations that create re-entry anxiety for ourselves, but does it in a measured, safe way.
Such exposure works best by taking small steps or setting small goals by which a person feels confident to accomplish while managing their anxiety. A small goal includes going to a grocery store in person instead of having groceries delivered. Someone else may choose to socialize in-person with a fully vaccinated friend then slowly increase the size of their in-person social groups. Starting slow is the way to go when it comes to exposure. Resist the temptation to 'jump into the deep end' since this can exacerbate anxiety too greatly for some.
Where should you start your re-entry toward normal? Think about what you have missed over the past year. Considering this may help you formulate and prioritize a plan on how to bring those activities or people back into your life. What feelings arise when you think about resuming those activities or seeing people in person again? Last year challenged every one of us, so please treat yourself gently. If your anxiety feels like it's too much, then it is too much.
And, if you struggle with re-entry anxiety or need more support or guidance creating an exposure plan, please do consider utilizing telemedicine and linking with a professional here at Therapy Changes. We use CBT techniques with experience and employ exposure therapy for addressing anxiety, whether they relate to post Covid re-entry issues or otherwise. We're here to help when you need it the most.
Photo by Hedgehog Digital on Unsplash