How to Cope with a Break Up
By: Other | August 28, 2013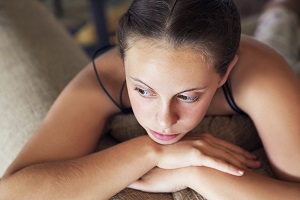 Written by Rebecca Zygar
Whatever the reason, however inevitable or unpredictable the end of the relationship is, breaking up is hard to do. Healing after a breakup can take time. By learning how to cope with your break up in a healthy manner, you actually have the chance to learn more about yourself and grow as a person. The following tips will help ease your pain so you can start looking forward again.
 1. Let It Out
There's no doubt about it; experiencing a break-up can bring on feelings of tremendous grief, no matter what age you are or how long you were in the relationship.  It is important to acknowledge that these feelings and sense of loss are part of a completely normal process of transitioning out of a relationship.  Even if an end to a relationship is considered a "good" thing, the transition can still be painful.  It is important to remember to allow yourself to feel these feelings and grieve appropriately.  We all experience these feelings to a different degree and there is no right or wrong way to feel.  There is also no set timetable for this grieving process.  We all have our own individual process.
2. Keep your Distance
Although it is a painful experience, when transitioning out of a relationship it is important to maintain perspective.  During this time, allow yourself to be independent.  Although it is tempting, try to limit contact with your ex and avoid getting into another relationship right away.  Instead, use this time to invest in yourself and reflect on who you are as an individual.  Being single has advantages.  Use this time to comfort yourself and discover your interests.  This is your opportunity to examine what gives you meaning and purpose as an individual.  Reconnecting with family and friends can also be helpful.
3. Focus on You
Invest in yourself and remember that self-care is extremely important.  Now is the time to do something that you have always wanted to do.  Give yourself a goal, outside of relationships.  Or, learn a new skill.  Perhaps you have always wanted to run a marathon or complete that home project you keep putting off.  Maybe you have your eye set on a promotion at work.  Use this time to set and concentrate on achieving these goals you have set for yourself.  This time should also be used to deal with any unresolved anger or issues that you may have.  Seeking therapy can be extremely helpful if you find yourself feeling stuck.
4. Remind yourself of the good things in life
It's so easy to lose sight of what really matters during a breakup. In fact, for many it is difficult to look beyond the immediate feelings of pain and loss. Although this experience is extremely painful, try and remind yourself of all the great things in your life. Practicing gratitude can help you improve your mood and see things more clearly. Try reminding yourself of your inner strength by thinking about hard times you have dealt with in the past and remember how you were able to overcome them.  This will give you the confidence and trust in yourself that will help you move forward.
Although this may be a very painful and difficult time in your life, it is important to remember that suffering, when accepted, enhances empathy, and those who have suffered can reach out to help others.