Terror At The Finish Line: Understanding Trauma Reaction After The Boston Marathon Attacks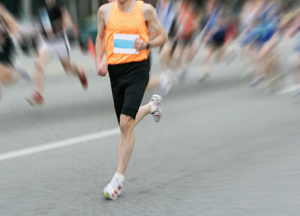 Written by Fabiola Figueroa, Ph.D.
The culture of athletic events has developed over the course of thousands of years.  Athleticism has been defined and viewed as a sign of physical strength and incredible focus.  Some say that certain athletes are on the verge of being superheroes. Over time, athleticism has come to be viewed as the domination of mental strength, uncanny discipline, and physical power.  Athletes have an enduring drive of chasing after challenges and pushing the boundaries.  That is why we have seen jaw dropping world records, Olympians with multiple medals on their necks, well known athletes surpassing their personal bests, and sporting events that pull in millions of spectators year after year.
Because sporting events pull such public capital, have media coverage, and are seen as a symbol of celebrating something positive, concern has developed over the risk of terrorist acts on sporting events.  From the 1972 Munich Olympics, to the 2011 New York attacks, to the most recent bombings of the 2013 Boston Marathon, the world has developed a trauma reaction that is similar to Posttraumatic Stress Disorder.
Understanding the Trauma Reaction
The 2013 Boston Marathon attacks shook the world and sparked doubt and fear once more.  Are we safe?  Will this affect the athletes' love for their sport and make them not want to continue competing in public arenas? Like any traumatic event, the Boston Marathon attacks triggered the public's residual PTSD symptoms.  There was vigilance, fear, anxiety, re-experiencing events from past attacks, and counterparts of avoidance and denial. Individual emotional trauma reactions include confusion, anger, resentment, and resistance, and can be just as devastating or more than physical injury.
Dealing with Trauma Reaction
The Boston attacks took a twist on our perspective on how we manage after a tragic event.   The spirit of a runner parallels the act of running.  A runner wants to keep going the distance and push against human boundaries.  The solidarity and common purpose of Boston was to "Stay Strong" and this reminded us of the resilience of the human spirit. As mentioned earlier, athleticism is viewed as those with physical strength.  However, in the wake of the Boston Marathon explosions, athletes remind the world that their spirit is stronger than their bodies and their determination is immune to terrorism in today's world.
Things that can help:
Remain calm by engaging in behaviors and practicing

activities that are relaxing

Practice "thought stopping" by imagining a stop sign in your mind's eye when you notice intrusive or disturbing thoughts or images
Focus on the positives in your life that are happening now
Talk to others about your feelings, but avoid discussing graphic details about the events
Give yourself time to process what has happened
Consider talking with a

therapist

about your feelings, especially if you have a trauma history
Mobilize your resources for support – friends,

family

, religious groups, or other members in the community who can be supportive
There is a need for attention to be paid to the emotional impact for victims. Security measures and profiling of terrorist behaviors immediately take precedence when a terrorist attack occurs.  However, emotional and physical traumas also need to be addressed.  It would benefit us as a nation to start investing more time and efforts in developing interventions that focus on the emotional impact of terror and getting help to those who need it most.