Being a Stepmother on Mother's Day
By: Rochelle Perper, Ph.D. | May 13, 2013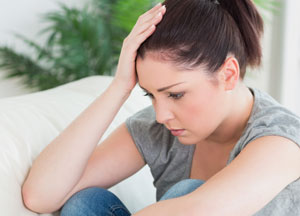 Mother's Day is a time for Mom to be acknowledged for the hard work and unconditional love she offers to her children and family.  It is typically celebrated as a time for Mom to bask in the glow of love and attention from her partner and children. For stepmoms, Mother's Day can trigger the deepest of hurtful emotions, serving as a reminder that although they typically perform the daily, hands-on "mothering" duties at home with their stepchildren, they are oftentimes overlooked on Mother's Day.
More than half of Americans today have been, are now, or will eventually be in one or more stepfamilies during their lives. Stepfamilies are becoming the most common family form. And yet, our society lacks established patterns or rituals to help us handle the complex relationship of blended family members. Even the terms that our culture does provide, such as "stepmother" and "stepchild" can have negative connotations that increase the difficulties for families that are trying to work out these relationships.
It isn't always easy to be a stepfamily member. Stepmothers, especially, have a difficult role. Stepmothers deserve acknowledgement for the dedication and commitment for providing stepchildren with a loving home. However, when stepchildren do not acknowledge them on Mother's Day, many stepmoms feel disappointed and hurt.
Although the desire to be acknowledged by stepchildren on Mother's Day is not unreasonable, it is helpful to understand the dilemma that many stepchildren face on Mother's Day. Children's loyalties may live with their mother, and they believe that she will be offended if they acknowledge their stepmother on Mother's Day. Daughters, who are often closest to mothers in divorce, tend to have difficulty with stepmothers, no matter how hard the stepmother tries.
Children feel caught, afraid that if they don't love a new stepparent, they will hurt and anger one parent, but if they do love the stepparent, they are disloyal and will hurt or lose the love of the other.
Follow these tips to help make this Mother's Day more enjoyable for Stepmothers as well as enhance relationships within a blended family dynamic:
Respect your stepchild's love for his or her mother, and avoid putting them in any kind of loyalty bind.
Allow children to have and express the full range of negative and positive feelings toward all of their parents and stepparents.
Children do better if they have regular contact with both biological parents. Such contacts increase rather than decrease the likelihood that strong and positive relationship will develop between children and their stepparents.
Serious discipline issues and visitation arrangements for children are best handled by the biological parent.
It is the couple's bond that fosters the strength to go through the complexities of family formation – be sure to devote time to the marriage as well as your role as stepmom.
Allow for open lines of communication between ex-spouses and between children, their biological parents, their stepparents, their grandparents, and other relatives.
Set realistic expectations for your blended family. While some stepfamilies blend right away, many do not.
Focus on the positives rather than the negatives. Unresolved anger doesn't serve any useful purpose, and actually is toxic. You can release negative emotions by talking with friends, meeting with a therapist, exercising, or practicing relaxation exercises.
Stepmothers might choose to celebrate Mother's Day with her mother or with other women. Alternatively, stepmoms can treat themselves to a massage, lunch with friends or flowers on this day.
Reach out to other stepmothers for support and acknowledgment. Being a stepmother can be a lonely experience even when surrounded by many family members.
Blended families have unique needs and challenges but all share one common denominator: a hope for happiness, peace, relaxation and love at home. Remember that being a stepmother can be extremely challenging at times, yet very rewarding at the same time.