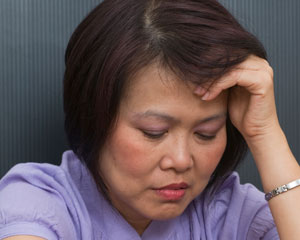 Each April since 1981, the US Office for Victims of Crime (OVC) has recognized National Crime Victims' Rights Week to honor crime victims and those who advocate on their behalf. This year's Crime Victims' Week will be April 21-27. The theme is "New Challenges; New Solutions." This theme reflects both the progress that has been made at the federal and state levels in securing rights, resources, and protections for victims of crime, as well as the work that remains to be done to ensure just and adequate support for crime victims.
The San Diego Victim Assistance Coordinating Council (VACC) knows first-hand the work that needs to be done, and is dedicated to providing better service to victims. The group is comprised of members from law enforcement, local government, medical and mental health agencies including Therapy Changes, as well as other victim service providers.
VACC is pleased to announce the 24th annual Candlelight Tribute for Crime Survivors event on Monday, April 22nd. The event will be held at the San Diego Police Association Hall, 8288 Vickers Street in Kearny Mesa starting at 5:30pm. The Tribute is a wonderful way for members of the community to come together in the spirit of companionship, strength, and courage to remember their loved ones and pay tribute to those who have been affected by violent crime.
If you or a loved one has been impacted by violent crime, help is available. VACC has made available a free informational booklet containing valuable information for crime survivors that can be used at various stages of the process – from the trauma itself to accessing medical care and navigating through the judicial system. Because the emotional effects of trauma can be devastating following a crime, survivors are likely to benefit from professional therapy. Therapy can help survivors learn to cope with, and ultimately recover from, emotional trauma. Please call the office of Therapy Changes to learn more about how therapy can help during this difficult time.