Getting the Most from a New Year's Resolution
By: Other | December 28, 2015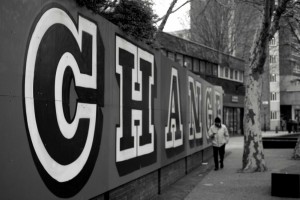 Written by Kelly Anderson, Ph.D.
It's hard to believe that 2016 is almost upon us! This time of year often prompts people to reflect on the past twelve months and think about goals for the New Year. In fact, almost 50% of all American adults set a New Year's resolution every year. However, research has shown that less than 10% of those same people achieve and maintain their resolution. Even more astonishing is that for many people, they have abandoned their resolution before the end of January. This may prompt the question, what can make sticking to a resolution so difficult?
While there are often many factors that can contribute to failing to achieve a goal, many people experience similar pitfalls when establishing their resolution. Often people set goals that are vague, unattainable, or at time when they are not ready to make changes. One way to help maximize your chances of success is to set a resolution that is SMART.
SMART goals are: Specific, Measurable, Attainable, Realistic, and Time-bound. Following these simple guidelines, you are more likely to set a resolution that keep. Let's think about one of the most popular resolutions each year, getting in shape. Using the acronym SMART, we can define into this resolution a bit more and make a desired resolution more achievable.
Specific: Rather than stating a vague goal such as "I want to get in shape" we can make this more specific. For example, "I want to lose weight." The focus here is losing weight and removes vagueness around what getting in shape means. You may also want to define how you plan to lose the weight such as going to the gym two times per week and eating a salad for lunch three times a week.
Measurable: Ask yourself, is my resolution measurable? Can I measure progress towards my goal? If your answer is no, more work is needed. The resolution could be improved further by saying "I want to lose 10 pounds." With this resolution you can now measure how much weight you have lost to determine if you're making progress.
Achievable: Attainability is crucial. If you make a resolution that is unattainable, you'll likely feel disappointed when you don't make progress towards the goal. A question to ask yourself at this point would be, is do I have the resources available to me that would allow me to achieve my resolution? This resolution would require that you have knowledge about making healthy eating choices and commitment towards this resolution.
Realistic: Your resolution should neither be too difficult nor too easy. If it you feel your goal is too easy, you may not feel motivated to work towards it. However, if your goal is unrealistic, say losing 50 pounds in two months, this could set you up for failure as well. Further, this resolution requires that you have access to a gym and the time to commit to going to the gym two times per week.
Time-bound: This refers to choosing a time period in which you feel you can achieve your goal. You may further refine your resolution to be losing 10 pounds in three months. You now have an end date to goal achievement to look forward to.
Putting these five steps together, the resolution is now "I want to lose 10 pounds in 3 months by going to the gym two times per week and eating a salad three times per week." This resolution is clear, you are able to track your progress, and you have a plan in place as to how you would go about making an attainable change.
Good luck to all whom make resolutions come January. Have a happy and safe New Year!