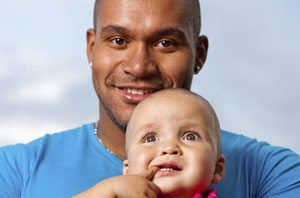 Educating yourself about adoption and talking it over with those that you care most about is a crucial part in the adoption process. We take this step in planning a biological family, and it is just as important in welcoming an adoptive child into our lives. Once you values are clear and you have decided that adoption is the right choice for you, you can start the process of discovering what type of adoption best fits you.
If starting a family includes adoption, here are some steps to help you fully understand the process and scope of adoption:
Contact a Local Agency
Contacting the local office for your state or county public child welfare agency is the best way to connect with resources and learn about adoption policies. These agencies can also provide information regarding independent agency or private adoption resources. During this period of research ask questions about the process and get a feel for the personnel who you might be working with. These individuals are going to be a part of your team and feeling positive about the relationship is important.
Attend an Orientation
All agencies will offer an orientation about the process as well as provide information about becoming an adoptive family.  There may be classes you have to take in Red Cross Certified CPR training, parenting, and in some instances you may be asked to participate in your own therapy to ensure that the child will be placed in a stable and loving home.  You may leave the orientation feeling daunted by the amount of information, paperwork and screening that is required; keep in mind that the child's best interest is at the core of this work and agencies are committed to finding the best possible match for children.  During my orientation, and subsequent contact with my caseworker, I remember him at one point telling me, "Adopting a child is like finding your life partner, it has to be a match that will last a lifetime."
Understand the Difference between Adoption and Fostering
Sometimes families who are not ready to adopt, which is a legally binding transfer of all parenting rights and responsibilities, will consider being a foster parent. Fostering is a temporary arrangement for children who, for one reason or another, have been removed by the authority of the court from the care of their birth parents or other persons who are legally responsible for them. These children are in the temporary custody of the State while their parents are given the opportunity to complete services that will allow the children to be returned to them if it is in the child's best interest.
In some processes you may be asked to formally register as a foster parent during the waiting period after placement and before finalization. Make sure you clarify with the agency and caseworker of the temporary nature of this and seek assurance that adoption is the end goal for everyone.
Falling in Love
Remember my caseworker's statement about adoption being a lifelong commitment? Well, what happened in the process for me was truly remarkable. I had met two little girls prior to meeting my daughter, and the fit "wasn't quite right"; I really didn't feel I could provide them with the home environment that they needed to really flourish, and with heavy heart I had to own that the fit was not a good one and move on, hoping there was someone out there for me. Then on one crisp January day I arrived to meet "little girl #3"; I had seen her picture and was already drawn in to her eyes, and then I met her. In that one moment I knew we were a match, I just didn't know if she felt the same way. As our visit went on and as we sat together reading a book, she turned and looked at me and said, "Wouldn't it be nice if you were my mommy and we could read like this all the time?" Requited love is so wonderful.
Resources