Welcoming Dr. Lesley Ross, M.D. Psychiatry
By: Lesley Ross, M.D. | August 30, 2019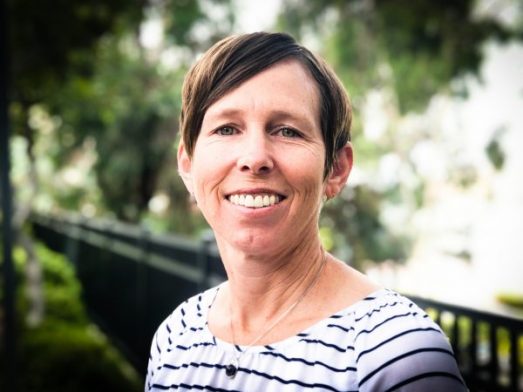 Joining Therapy Changes as the team's first psychiatrist in its new psychiatric services represents an opportunity I could not pass up. I spent most of my psychiatry career working with the military and their families either as an active duty physician or in government civil service. I find this work very rewarding and I am excited to care for patients without the limits of a structured medical system to provide truly individualized and holistic psychiatric care.
Although my patient population varied depending on location, a large percentage of my patients consistently came to me with concerns including a mix of chronic depression, anxiety, combat stress, insomnia, pain, addiction, or brain injury. Often, these chronic concerns had limited response to mainstream medicine. I believe conventional psychiatric treatments play an important role and have seen them save lives. I have also seen their limits in helping my patients to heal. Effective treatments such as antipsychotics, antidepressants, and ECT (electroconvulsive therapy) can have significant safety issues requiring discontinuance due to side effects, expense, or lack of effectiveness. Also, they do not address the complex causes and meanings of mental illness. Stigma poses another limiting factor that leads many of our patients to seek self-help or nonconventional modalities.
As psychiatrists, we focus on the patient-physician relationship as a therapeutic modality while helping patients to find not only a cure but also continuing wellness. Early in my career I explored the more unconventional therapeutic approaches and integrated those modalities into my practice. The military supported this, and I am grateful for receiving some outstanding training including the study of herbal modalities with Tierona Low Dog, M.D., along with functional medicine courses and modules. I earned credentials in transcranial magnetic stimulation and, for the future, have focused my continuing medical education on advances in clinical nutrition. I developed an integrative psychiatry course and teach it at the Naval Medical Center San Diego psychiatry residency program. I also completed the HELMS 300-hour medical acupuncture course in 2014 and incorporated this into my practice since then.
I look forward to bringing this expertise and training to the Therapy Changes team and working in a collaborative environment. I try to live how I practice, finding great meaning in keeping active and being out in nature, especially through surfing. I also find great value in pets and the emotional support they provide, especially from my two bulldogs. I understand that seeing a psychiatrist can provoke an anxious experience, yet my goal is to work with my patients to develop the best treatment plan that not only considers their preferences and uniqueness but also produces safe and effective results.