Therapy Changes Welcomes Dr. John Mark Krejci
By: John Mark Krejci, Ph.D. | October 30, 2018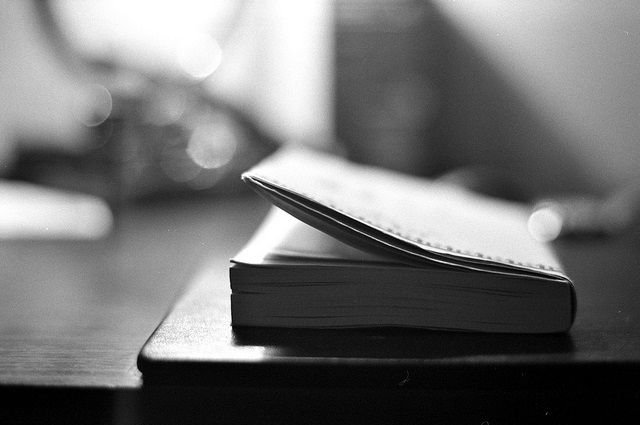 I am very happy to serve clients and work with talented colleagues as a new psychologist with Therapy Changes. After 15 years of counseling clients, I continue to enjoy the one-on-one relationship that helps clients to write a new chapter in their journey through life.
I earned my Ph.D. in Counseling/Clinical/School Psychology from the University of California at Santa Barbara, and my Master's degree in Community Counseling from the University of Wisconsin in Madison. I have worked in a variety of settings and provided caring and sensitive psychotherapy to clients of all ages, sexual orientations, and diverse cultural backgrounds including therapy in Spanish and Portuguese.
Despite many years of pursuing knowledge, experience, and multicultural training, I strongly believe that clients are the ultimate experts on their lives. I see my role as an optimistic guide. I serve as a helpful collaborator in a person's life journey. I seek to prompt a fresh chapter in each client's journey. I do this by helping people develop solutions that make sense to them, solutions with the potential to lessen the impact of problems they face.
I have experience addressing a variety of personal difficulties including depression, anxiety, and relationship or social issues. My specialties include the treatment of trauma, addiction, and grief, as well as assisting clients facing major life changes and transitions. In many cases, I find that a client's persistently undesirable feelings result from unresolved emotions from a past event. My work experience reveals that even problems persisting for decades can be lessened after therapy allows the uncomfortable, often repressed, emotions to dissipate.
Trust is the most important aspect of the special relationship between client and therapist
Therapy can feel uncomfortable at times, especially as difficult issues surface. Within a few sessions, however, you should trust and feel comfortable with your therapist. The most vital approach a clinician should take with clients is genuine, unconditional, and non-judgmental acceptance. This may be hard to imagine for people outside the field, yet this stance has always come naturally to me.
I focus on the strengths of the client. Although people may come to therapy feeling hopeless, helpless, or anxious, I consistently strive to instill hope for future change early on in the process. The strength-based approach I employ focuses on empowering clients to remember the positives and rediscover their strengths rather than hyper-focusing on problems. We use clients' strengths to work toward desired change in their lives.
Write a new chapter in the story of your life
In the first session, I want to hear the story of your life, your narrative. It helps to see our lives as the stories we tell about ourselves, knowing that we can always change the story. Rather than seeing problems as inherent to our existence, we want to see them as something external to us, like a temporary dark cloud that settled over us. With this view, we take an approach to the problem as a metaphor, discovering different ways to think and act and allowing us to "let in the sun."
Please do not hesitate to schedule an appointment if you think that we might be a good fit. Making that call is a courageous first step in alleviating your suffering, having a trustworthy professional in whom you can confide, and finding new ways to think and act in life. Allow yourself to write a more fulfilling new chapter in the ever developing story of your life.
I look forward to meeting you!
~ Dr. Krejci
Image: 8 Kome on flickr and reproduced under Creative Commons 2.0