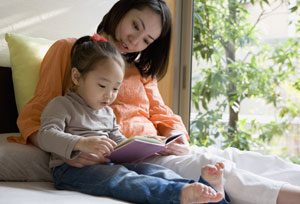 What am I doing wrong?
If you are like many parents of young children, you have probably asked yourself this question before. It is difficult, to say the least to effectively manage children's behavioral problems. If you have tried many times over with no success to manage your child's behavioral problems, or if you are seeking to enhance the relationship with your child, Parent-Child Interaction Therapy (PCIT) may be the therapeutic approach for you. PCIT is a way for parents to receive "coaching" from a Child Psychology Specialist on how to effectively decrease negative behaviors while simultaneously improving the quality of the relationship with your child. The following is an interview with a certified Parent-Child Interaction Therapy (PCIT) Psychologist at Therapy Changes.
What is PCIT?
Parent-Child Interaction Therapy (PCIT) is an evidence-based, family-centered approach to helping families come closer together. PCIT has become highly utilized and recognized as an effective modality in the context of family therapy for its successful approach with young children and their parents.
What can I expect from a typical session?
I always meet with families first to assess the need and understand the family dynamics. I provide material about PCIT and assign some light reading. During the course of PCIT, parents will be taught specific skills about how to handle a variety of situations with their child. Then, parents will have a chance to interact with their child in our play therapy room. During this time I observe the interaction from another room via video. I provide direct feedback to the parent as they practice the skills that they have learned via wireless headset. Following, we have the opportunity to debrief and set-up for practicing the skills again.
How does it help?
The premise of PCIT is reducing behavioral problems in young children by improving Parent-Child Interaction.  Through PCIT, parents learn to bond with their children while developing effective parenting styles that better meet their children's needs.  PCIT focuses on changing the behaviors of both the child and the parent.  PCIT has two treatment phases in which the parent has the opportunity to implement specific skills, while bonding with their child.
How old does my child need to be?
PCIT is typically designed for children ages 2-7 years old.  The reason for this is because of its reliance on play and parent-child bonding.
How long does the therapy take?
PCIT takes an average of 12-20 sessions, but depends on the learning curve of the parent and the child's response to each session.
How can I get more information?
I am more than pleased to talk to families about PCIT and how therapy can help. Please feel free to call me anytime to schedule a consultation. I look forward to working with you and your family soon.